In the heart of the North Star State lies a city that pulsates with creativity, innovation, and a vibrant business spirit.
Welcome to Minneapolis, where the convergence of modernity and tradition sets the stage for an exceptional marketing journey.
As a bustling metropolis nestled amidst the serene beauty of the Midwest, Minneapolis offers a fertile ground for businesses seeking to harness the prowess of a marketing agency.
Digital Marketing Agency Minneapolis
In today's fast-paced business world, the digital realm has become the primary arena for marketing endeavors.
As companies in Minneapolis strive to make their mark in this competitive environment, the importance of a proficient digital marketing strategy cannot be overstated. A reputable digital marketing agency in Minneapolis can be your invaluable partner in this journey, equipped with the expertise to harness the full potential of online platforms.
From crafting compelling content that resonates with your target audience to devising data-driven strategies that optimize your online presence, a top-tier digital marketing agency can empower your Minneapolis-based business to thrive in the ever-evolving digital landscape.
What To Look For
When on the hunt for a digital marketing partner in Minneapolis, it becomes paramount to locate a provider offering an all-inclusive spectrum of services meticulously tailored to your specific requirements.
A respected establishment should boast proficiency across diverse domains, encompassing adeptness in Google strategies, adept social media marketing, strategic geo-fencing, and targeted email campaigns. However, a pivotal inquiry to pose revolves around whether they conduct their digital marketing operations in-house or resort to external sourcing.
Entrusting digital marketing tasks to external parties or employing white-label solutions can introduce superfluous intermediaries, potentially leading to a diminished grasp on campaign performance and additional expenses subtracted from your campaign budget.
Choosing a partner that centrally manages all aspects assures heightened transparency, a greater degree of command, and the optimal yield from your campaigns.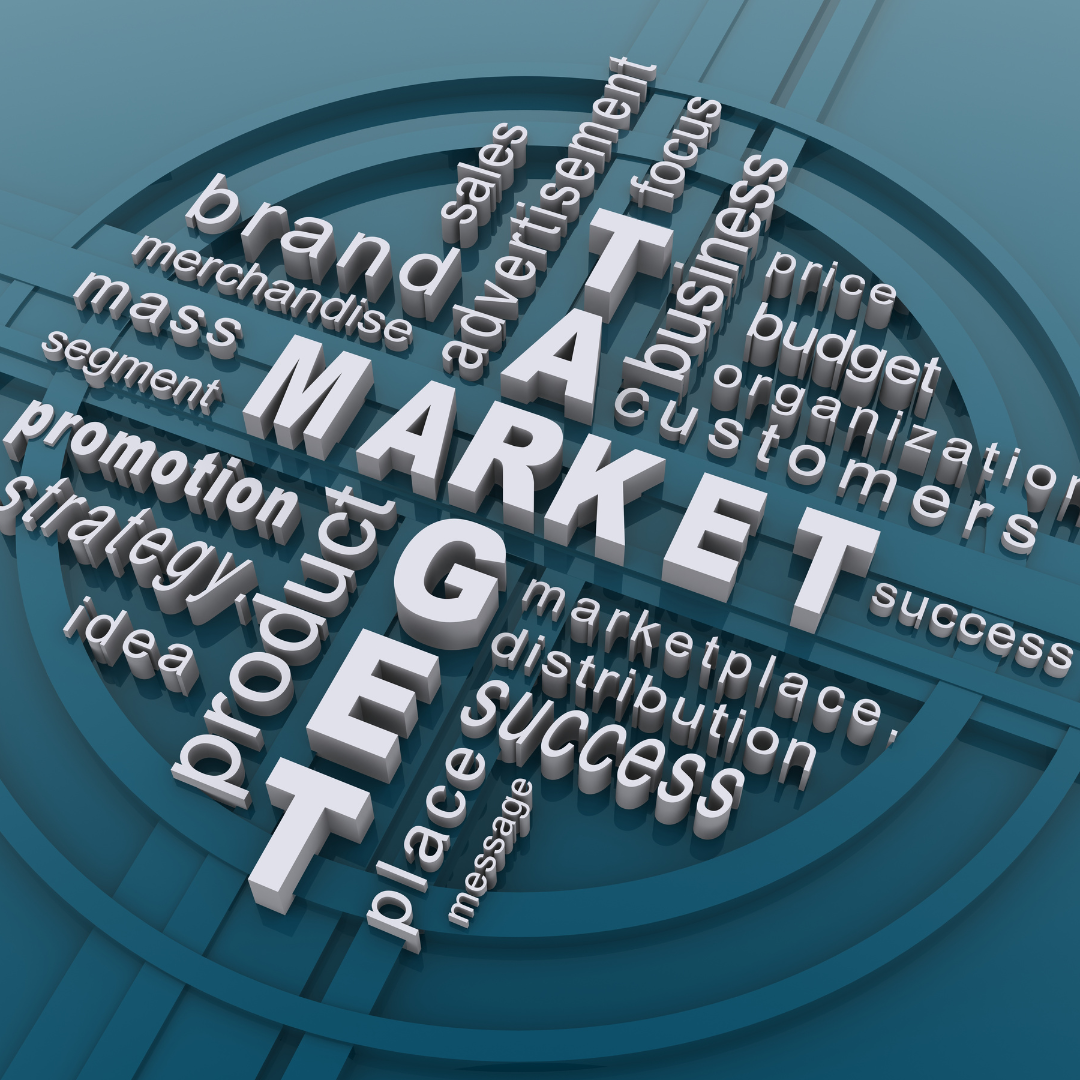 Campaign Development
1. Target Audience
2. Creative & Call-To-Action
3. Preferred Platform
4. Results & Optimization
Identify Your Target Audience
Understanding your target audience is the cornerstone of any successful marketing strategy. By delving deep into the demographics, behaviors, preferences, and needs of your potential customers, you can tailor your messaging and campaigns to resonate on a personal level. 
This not only enhances the effectiveness of your marketing efforts but also helps allocate your resources efficiently. An agency specializing in this process can provide invaluable assistance through data-driven insights and innovative tools. Leveraging the power of Google Analytics and harnessing first-party data, such agencies can unveil hidden patterns, preferences, and trends among your audience. 
By utilizing these analytical tools, you gain a clearer picture of who your customers are and what drives their decision-making. This, in turn, empowers you to craft compelling content and laser-focused campaigns that captivate your audience and drive meaningful engagement.
Content Marketing Agency Minneapolis
A well-versed agency understands that content marketing plays a pivotal role in resonating with your target demographic. By tailoring your content to address the specific pain points, aspirations, and interests of your audience, you can establish yourself as a valuable resource and thought leader within your industry. 
Skillfully developed blog posts, informative videos, engaging social media content, and interactive infographics can all be strategically aligned with your audience's preferences, generating genuine interest and encouraging them to interact and share.
Through careful analysis of data and consumer behavior, they can implement a multi-channel approach, ensuring your message reaches your audience wherever they are most active. This might involve a combination of social media advertising, influencer partnerships, email marketing, and even personalized website experiences. 
By precisely targeting the platforms and mediums your audience frequents, you maximize your campaign's visibility and relevance, thus enhancing the likelihood of conversions and long-term customer loyalty.
Reaching Your Audience On Their Platform
After pinpointing your target audience within your service area and crafting an appealing creative piece with a compelling call to action tailored to their needs, the next step is to effectively deliver your message on their preferred platform. 
For instance, if your focus is on engaging an older audience, strategizing an ad campaign on Facebook or utilizing targeted display ads could be the optimal approach. 
If your aim is to resonate with a slightly younger demographic, a video campaign on platforms like Instagram or YouTube might be more suitable. 
For those targeting a very youthful audience, the dynamic environment of TikTok could prove to be the most effective avenue to channel your message.
The harmonious alignment of a well-defined target audience, a persuasive call to action resonating with their preferences, and precise delivery on their chosen platform is the driving force behind achieving tangible outcomes, successful conversions, and increased sales.
Measuring Results & Optimizations
Embarking on the journey of gauging performance and refining strategies is a pivotal aspect of any successful endeavor. 
Now, as the campaign unfurls its impact, it's time to uncover the intricate tapestry of its effectiveness. Measuring results becomes the compass guiding businesses to ascertain if their efforts are yielding the desired outcomes. 
This insightful process delves deep into key performance indicators, spanning from website traffic and engagement metrics to conversion rates and customer behavior patterns.
In the pursuit of sustained growth and agility, it's not merely about uncovering success. Equally important is the opportunity to continually optimize and evolve. 
This process entails vigilant scrutiny of the campaign's trajectory and, more importantly, a willingness to pivot if certain facets prove less fruitful than anticipated. By recognizing the dynamic nature of the market, businesses can adapt swiftly, channeling their resources where they are most impactful. In this perpetual quest for improvement, whether through enhanced user experiences, refined marketing strategies, or streamlined operations, organizations affirm their commitment to growth and their ability to thrive amidst change. 
Through astute measurement, strategic pivots, and perpetual optimizations, businesses not only nurture their current success but also plant the seeds for a thriving future in an ever-transforming landscape.

Full-Service Marketing Agency Minneapolis
A comprehensive marketing agency should transcend digital boundaries, extending its expertise to encompass diverse facets of your strategy. Beyond digital solutions, look for an agency capable of lending support in areas such as print marketing, innovative design, captivating video production, and even adeptness in recruitment marketing. 
In your quest for the perfect collaborator, seek out a company that boasts an array of offerings – from newspapers and specialized publications to impactful direct mail and all-encompassing total market reach print products. 
These dynamic tools, whether digital or print, hold immense potential in attracting top-tier talent. Don't hesitate to inquire about their recruitment marketing solutions, as a forward-thinking agency will have a wealth of strategies to bolster your efforts in this critical area.
Accelerate Your Search for the Perfect Local Digital Marketing Partner
Don't let the research process slow you down. While you focus on sealing deals, attracting leads, and driving website traffic, why not kickstart your journey with OMG? Our dedicated local digital marketing team specializes in nurturing the growth of businesses just like yours.
Backed by our esteemed Google Partner status, we offer an array of potent local marketing tactics. From fine-tuning local SEO to crafting responsive website designs, optimizing your Google My Business profile, and fine-tuning your business listings across various platforms – we ensure your customers effortlessly find and engage with you.
Furthermore, our clients gain exclusive access to a dynamic real-time reporting dashboard. Keep your finger on the pulse of your marketing strategies' performance whenever you wish.
We recognize the time and resource constraints faced by local business owners and leaders. Entrusting your digital marketing to our capable hands lets you foster business expansion while maintaining focus on your other pivotal ventures.
Ready to establish a resilient and impactful local marketing strategy? Dive deeper into OMG's suite of digital marketing services by completing the form below. Your journey towards sustainable growth begins here.