Paid Google Ads Not Generating Qualified Leads? Here Are 3 Solutions
Running paid ads on Google is tricky. Maybe your company is running them for the first time or has years of experience in online advertising, it's common for companies to see their paid Google ads not generating qualified leads.
Companies willing to put in the work of proper ad setup and constant ad monitoring stand to reap the rewards:
Google estimates that businesses make $2 for every $1 spent on Google Ads. That's a 100% ROI (Google).
33% of marketers use paid advertising to increase their brand awareness (Hubspot).
Customers are almost 70% more likely to make a purchase after a company retargets their paid ads on Google (Digital Third Coast).
If your company is seeing your paid Google ads not generating qualified leads, then it's time to reevaluate your strategy. The world of search engine marketing (SEM), also known as paid search and pay-per-click (PPC) is vast. If done well, paid search can be an effective digital marketing tactic. But if done poorly, it can be the biggest waste of marketing dollars. We at O'Rourke Media Group (OMG) want to help you improve your strategy with Google Ads or paid search so that you get results for the money you invest.
If you know your Google Ads strategy needs to improve, but you're not sure where to start, you're in the right place. We've seen many companies struggle with this type of marketing. This blog teaches you how to resolve three common mistakes we see companies make when trying to get qualified leads from paid ads.
Solution 1: Improve Your Quality Score With a Better Landing Page
The first thing you need to do to overcome the issue of your paid Google ads not generating qualified leads is to improve your Quality Score. In our experience, most companies don't know what their Quality Score is or how their score is blocking the success of their ad. Your Quality Score is a rating that Google assigns to you based on relevance and quality of two things: your ads and your landing page.
Why is your Quality Score Important in Generating Qualified Leads from Paid Ads?
Why does your Quality Score matter in a paid ad campaign? Because your score determines how high your ads rank and how much your company pays for running them. Ignoring your quality score makes it highly likely that your paid Google ad strategy will fail, and that you'll waste precious marketing dollars.
To earn a high Quality Score and subsequently generate qualified leads from your paid ad, you must ensure that your keywords, ad copy, and landing page provide relevance and quality throughout the duration of your campaign.
Your keywords and ad copy need to correspond with one another, and be relevant to your audience. No keyword stuffing, thoughtless copy, or incorrect targeting allowed. Google's Keyword Planner Tool will be an invaluable resource for you.
Just as your paid ad needs to prioritize relevance and quality, so does your landing page. Your landing page, or your ad destination, needs to be safe, not overly salesy, and include content that is useful, functional, and easy for users to navigate.
Features of poor landing pages include:
Copy that "shouts" at users. Overly pushy copy, especially copy that focuses more on your product or service rather than on your customer's needs and goals is a fast way to make your audience suspicious of you.
Bad user experience. This includes several factors, such as slow page speed, pages that aren't mobile-responsive, hard-to-navigate layouts, and an imbalance of white space and text.
Broken domains. Nothing makes a company look less professional than broken links on user-facing pages. Triple check that all of your links lead to the right destination. Ensure that the links work from your phone and multiple browsers, as well.
Lack of terms and conditions and privacy policies. Adding terms and conditions and a privacy policy to your landing page not only supports your Quality Score, but also provides a level of trust and credibility for users that help convert them to qualified leads.
Content that's difficult to view on popular browsers. Access your ad and landing page from Chrome, Safari, Firefox and Microsoft Edge to ensure that your content displays properly and is easy to navigate.
Content that is irrelevant to the keywords and copy of the ads. For example, if your company creates an ad for cars and your landing page features content about tractors, that's a problem.
As we say at OMG, a good website or landing page will determine results as much as a good campaign. Even if you spend a very large amount of money on your paid campaigns, you will not see profitable results if your landing page lacks relevance to your ad and target audience. You can find more tips on landing pages and Google Ads here.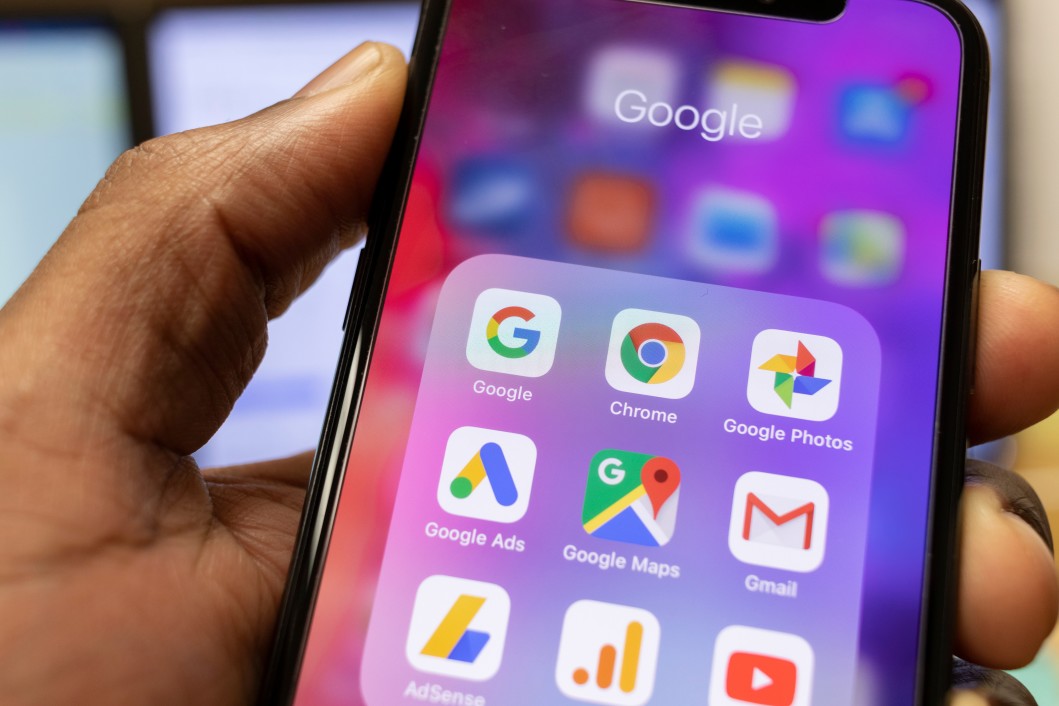 Solution 2: Adjust Your Target Geographies
If you're not seeing success with paid search, consider adjusting your target geography, also known as geotargeting. For example, your company may rely on local, location-specific customers. This might include restaurants, law firms, car dealerships or e-commerce businesses that ship only to certain areas. For these businesses, getting your geotargeting 100% right must be a top priority. Our tips below will help you readjust your target geo(s) so that you get the most out of your marketing budget.
Double check your Locations settings in Google Ads. Even if you think you're targeting the correct locations, check again. Be sure that your ad setup includes only countries, states, and regions that your business serves. Maybe you've begun to notice a new location that would be great to target for your audience. This is a great time to add that one.
Continue to do market research. You know the importance of conducting ongoing market research about your target audience. That ongoing market research should carry over to your Google Ads strategy. Google Trends helps you determine the people searching keywords relevant to your business and where they're located.
Enable extensions. Adding location and call extensions to your ads are a great way to target hyper-local audiences. When you enable these, your company's address and phone number will appear in your ad. You can also add "Click for directions" and "Contact us" buttons to give users easy access to your company.
Use local keywords

. It's important to use location-specific words in your ad copy and keyword lists. For instance, if you're a law firm in Milwaukee, you would geotarget to Milwaukee and surrounding areas. Consider adding "residential painting company in Milwaukee" or "Milwaukee residential painting company" in your ad title and/or copy.
Want better results from paid search?
Solution 3: Focus On Conversions, Not Clicks
While number of clicks is an important metric to measure when running paid ad campaigns, the most important metric is the final result: conversions, sales, revenue. We've seen companies get excited because their ads generated a high number of clicks. They become discouraged quickly when those clicks didn't translate into paying customers.
When that happens, we ask companies about their conversion or sales process. Below are a few common hiccups we see on the conversion or sales side of a paid ad campaign.
Ineffective landing page. An ineffective landing page hurts your conversions, even if your ad targets the right people with the right keywords. There's nothing that makes potential customers trust you less than an unattractive, unengaging ad destination. Triple check that your landing page is designed well, features content tailored to your audience's needs, and adheres to Google's policies. Consider doing an A/B test to determine which designs, copy, and images work best for your audience.
Failure to use negative keywords. If your paid Google ad is generating clicks and leads outside of your desired target, try using negative keywords. Negative keywords are keywords that are not a match for your ad. They help you preserve your time and paid ad budget because they filter out any language that's irrelevant to your audience and/or what your company offers. For example, let's say you're a hair salon and you find that your ads are targeting "manicures and pedicures" but your salon doesn't offer that service. Your ad is hurting your chances of attracting qualified leads to your business. But if you make "manicures and pedicures" a negative keyword, you'll filter out people searching for that term. You'll then begin to attract leads who are much more likely to become a paying customer.
Lack of other forms of marketing. A paid search strategy is not designed to be solely responsible for marketing your business. Paid ads on Google are great for bottom-of-the-funnel marketing. They help bring awareness to your brand and visits to your website. But only 3-5% of people are actually ready to buy your product or service right now, according to Steve Richard of Vorsight Consulting.
Once leads visit your website, it's up to your marketing and sales teams to nurture them through the sales funnel and become a customer. That nurturing might look like a lead magnet that requires people to submit their name and email in order to access. From there, you might nurture those leads via a series of engaging emails. Maybe one of those emails invites leads to schedule a call with a sales rep or purchase your offering at a discount.
To sum up, there are endless marketing tactics to nurture your leads from paid ads. You can decide which one will best help your target audience trust you. The only thing you can't do is expect visitors from an ad campaign to immediately buy from you.
A Set-It-And-Forget-It Approach Will Not Work
Paid advertising on Google offers a fantastic opportunity for your business. A 100% ROI on paid advertising is nothing to ignore. You can absolutely achieve that result in your company. You just need to be willing to invest the time, money, and effort into monitoring your paid Google ad or paid search strategy over a period of time, and make regular optimizations.
If your approach to paid search campaigns is to set-it-and-forget-it, you will not see results. Your ads may get clicks, but the people clicking on your ad are unlikely to become customers. A strategic, hands-on approach to Google Ads and PPC will bring you qualified leads.
Done-For-You, End-To-End Paid Search Strategy From A Certified Google Partner
Don't want to handle Google Ads or paid search on your own? We get it. You have other growth-focused activities you need to focus on in your business. Let us run your paid Google ad or paid search campaign for you from start to finish.
OMG's in-house team will plan, execute, measure, and tweak your online ad strategy to give you maximum results — high-quality leads who are ready to buy.
As a Certified Google Partner, we're able to give clients more precise targeting and better overall results at a lesser price than other digital agencies.
O'Rourke Media Group currently operates in six states with a full-service digital agency and 24 publications and hyperlocal websites. Our team of marketing experts specialize in providing customized digital marketing strategies and solutions for any size business and budget. We're also a hyper-local community news publisher with an engaged audience of print subscribers, digital subscribers, website page views, social media followers, and email newsletters.