Video was the #1 medium that businesses used in their marketing strategy in 2021.
Video marketing has become so effective in attracting and engaging customers that 92% of marketers view video as important in their business' strategy.
But here's the thing.
Creating great video content for your business can be pretty labor-intensive. And with at least 80% of marketers using video to promote their business, your videos must be top-notch to stand out from competitors.
In other words, if you can put in the work to incorporate high-quality videos into your marketing strategy, your business would reap significant benefits. But what happens if you don't have the time or resources to create and post great video content? You can still take advantage of video marketing.
That's exactly what this blog will teach you. You're going to learn how you can reap the benefits of video without making one yourself. We share four simple ways your business can capitalize on the great opportunity that video offers.
4 Ways To Benefit From Video Without Making One

Include Relevant Videos in Your Content
Including high-quality videos from other brands can make your content more effective. One of the main benefits of doing this is to get those brands to notice you and link back to your website in their own content. In fact, blogs that include video can attract close to 3x more inbound links than blogs without video. Additionally, incorporating video into your blogs can make your blogs more engaging for readers. When your readers are more engaged, it's more likely that they'll become customers.
What might this look like for your business? Let's say you're a personal injury law firm. You have a blog that teaches people about common terminology and concepts related to personal injury cases. First, to help you teach your readers, you could find a great explainer video on Youtube from a respected, reliable source and incorporate it into your blog. Next, you could integrate the video in your blog to both break up the text for readers and emphasize points you're already making in your text.
Additionally, your business can reap the benefits of video marketing by incorporating videos into your social media posts. Video is the second most-used type of content on social media. Staying with the law firm example, you could create a Facebook post that provides a quick definition of a common term in personal injury cases. You would write the copy and then incorporate the explainer video you find from a reliable, non-competitor source. You could also tag the organization that created the video. Tagging the organization will increase the likelihood that they will see and then share, like or comment on your post. In turn, this adds credibility to your law firm and cultivates trust among your audience.
Key Takeaway
In sum, incorporating videos from other creators into your content can bring success to your business. This strategy helps you gain backlinks and other forms of public attention from industry thought leaders. Backlinks can improve your SERP rankings, Google ranks websites based on trust and credibility. Similarly, public attention from industry experts also shows users that your company can be trusted.
One word of caution. Be sure to avoid using videos from competitor brands. You want your readers to stay focused on your business. Rather, use videos from thought leadership sources, such as industry publications, associations, university research, etc.
What would you like to accomplish with a video for your local business?

Partner With Companies Making Their Own Videos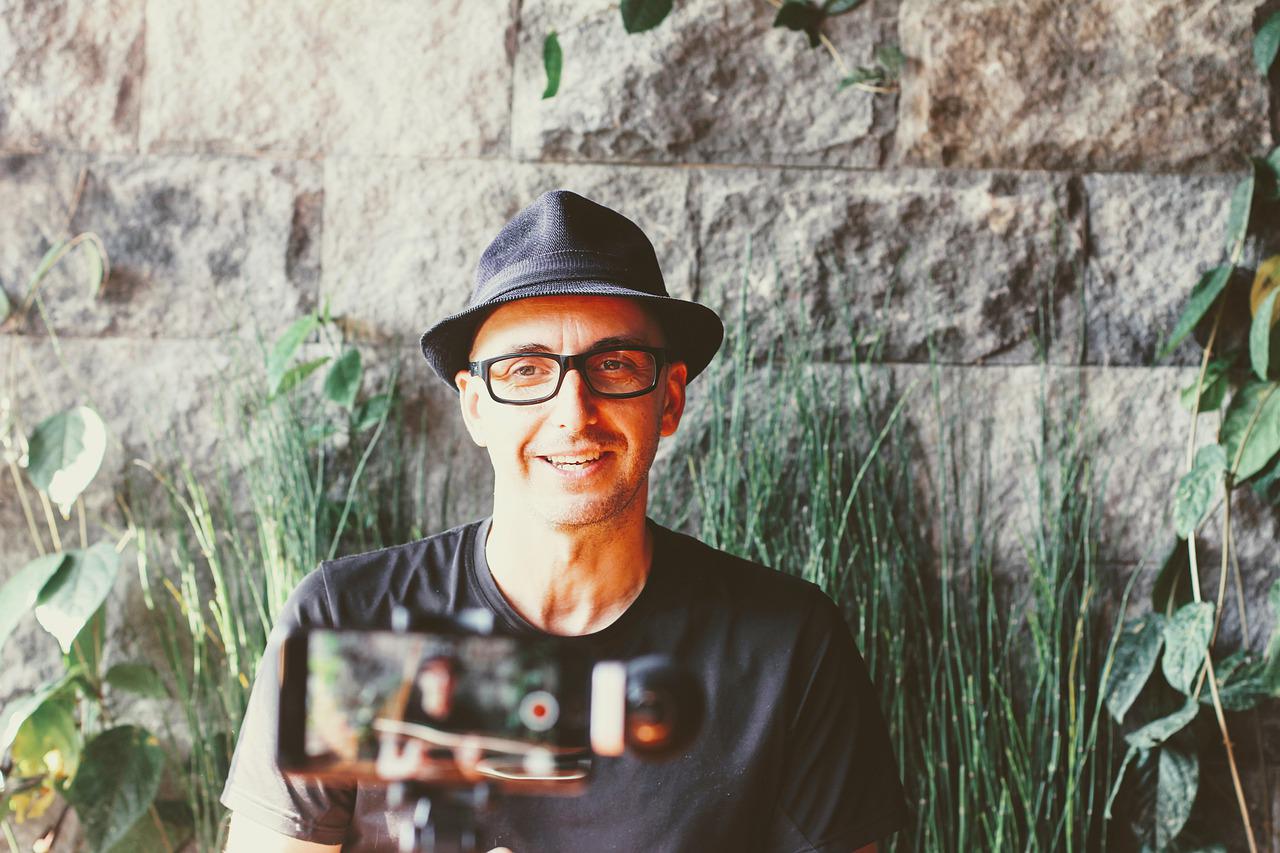 Another way to benefit from video without making one yourself is to partner with companies who are already making great video content. Here are a few examples of what this might look like:
First, ask any particularly friendly customers to shoot a video of themselves using your company's product/services or speaking about their experience with you. In exchange for shooting the video, you could offer them a few things. First, you can give them a big discount on their next purchase. You can also post the video multiple times across social media and tag them for maximum exposure. Or you could assist with their next event by providing a free sponsorship, swag, etc.
Next, ask your colleagues or partners to include your company services or merchandise in their next video. For example, can your partners include in their video coffee cups or pens with your company's branding? Even if it's hard to see them, you can still post the video across your platforms. You could lightly joke that your company is featured. In exchange, you can feature your partner's company in one of your future videos, and post the video and tag them on social media multiple times. You can also offer to help them market their next event or product launch to your own audience. The possibilities are endless.
Key Takeaway
To sum up, when you're new to video marketing, lean on companies and customers who are already creating high-quality video content. This is a great way to get used to incorporating video into your marketing strategy while gaining some brand awareness for your own company. When done with a respectful exchange of services, promotion and/or discounts, it's also a great way to strengthen your customer and partner relationships.
Furthermore, this could turn into a recurring process that gives you video content on a regular basis. For example, you could create a formal discount program in which customers submit high-quality videos of themselves using or speaking about your company in exchange for a discount. You could choose a customer video to feature every month. This would give you regular video content that you don't have to make yourself.
Plus, the incentive you offer can strengthen your relationships with your customers. You might turn one-time customers into lifelong buyers. Finally, this increased customer interaction can give you even more insight into your audience's fears, pain points and goals. That's free market research!

Create Short, Low-Stakes Videos for Social Media
A third way to benefit from video without making one is to know that videos don't have to be long to be valuable. In fact, short videos perform very well. In 2020 alone, almost 5 million videos were less than 60 seconds long. And 46% of marketers view short-form videos as effective. This is great news if you're new to using video in your business. All you really need is your smartphone.
The best way to experiment with using short, informal videos is to post them on your platforms. For example, you could shoot a quick tour of your office. Your employees could shoot 1-minute "day in the life" videos of a typical workday. Or if you're attending an event, you could create short videos of what you and your team are up to throughout the day(s). You could build up an archive of videos and post them to any of your social platforms.
Shooting less formal, DIY videos offer two benefits. First, it's a great way to get started with video marketing. You don't need advanced equipment or expertise, or a lot of money. As you get more comfortable with creating videos, you work up to creating or investing in more professional, curated videos.
Second, social media is the perfect place to post less formal, DIY videos. Followers want to see this type of video content because it demonstrates your brand's authenticity and personality. It humanizes your business, which helps you gain trust. It makes your followers feel like when they become a customer, they're supporting a brand that shares their values and truly cares about them.
As an example, check out the video below. OMG's video team made this high-quality video–using just our phones and microphones–for our client Preferred Senior Living to post on their Facebook page.
Key Takeaway
To sum up, social media followers love DIY, informal, authentic video content from brands. It is the perfect arena in which to get your feet wet with video creation and also gain tangible results in the form of more followers, engagement, brand awareness, etc.
In other words, creating videos for your social media platforms is an ideal way to benefit from video. It requires minimal resources, offers an unlimited amount of topics and ideas, and welcomes short lengths of 60 seconds or less.

Let OMG Help You Benefit From Video Without Making One
The easiest way to benefit from video without making one? Let OMG handle the entire video creation process for you. We provide affordable, start-to-finish packages for all of your video needs. Whether you're not sure where to start with video or just don't have the bandwidth to do it yourself, we can help you achieve the end result you want.
Want to learn more about our video marketing services for local businesses? Just complete the form below. Tell us a little about what you want to accomplish with video and we'll respond with a plan of action.
O'Rourke Media Group operates in six states with a full-service digital agency and 24 publications and hyperlocal websites. Our team of marketing experts specialize in providing customized digital marketing strategies and solutions for any size business and budget. We're also a hyper-local community news publisher with an engaged audience of print subscribers, digital subscribers, website page views, social media followers, and email newsletters.