Paid advertising is one of the top three generators of high-volume leads. Therefore, if you're not taking advantage of paid ads, you're missing out on opportunities to grow your business' audience and increase sales.
With so many businesses marketing themselves online, paid ads are essential for helping your business stand out to your target audience. However, creating successful paid ads can be challenging. If you don't understand what to include in your ad, which platform to use, or how to track key metrics, spending money on paid ads is not worth it.
Every advertising platform, including search engines and social media, has different standards for what a successful ad looks like. But there are steps you can take to ensure that your ad has a good foundation for getting results regardless of the platform you choose.
Want to learn how to create a successful ad for your business? Keep reading for a simple five-step process.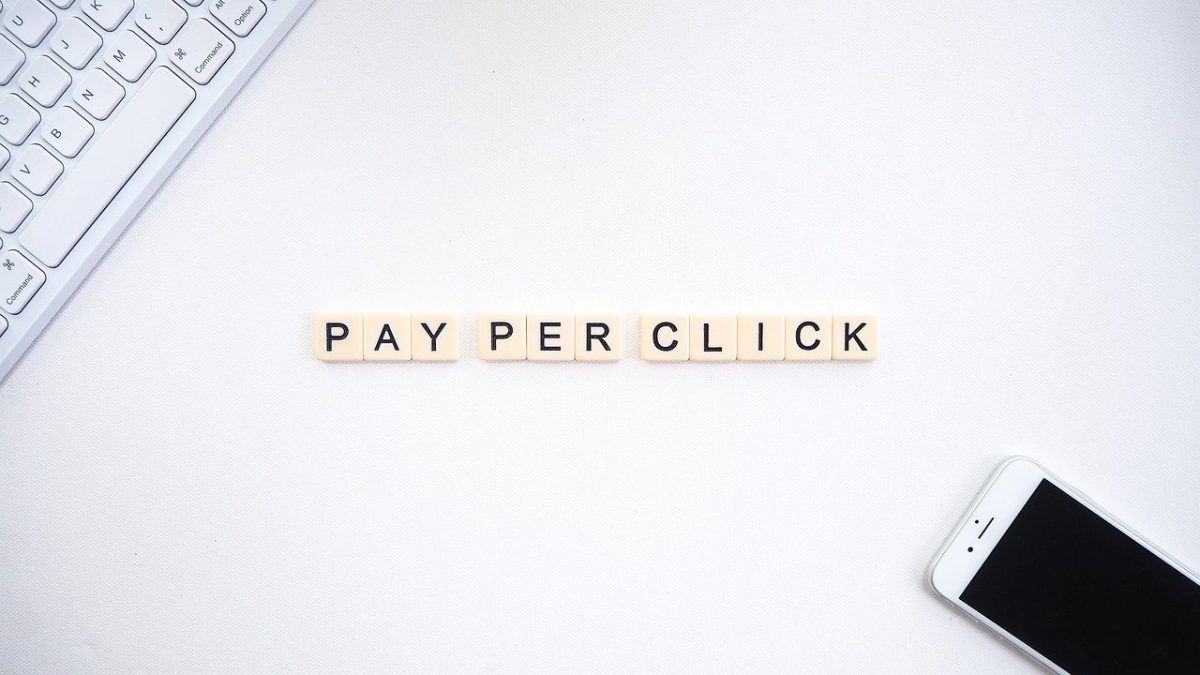 What Are Paid Ads?
Paid advertising is a digital marketing tactic where businesses pay to have their ads displayed in a certain area on a specific platform. There are different types of paid ads, but PPC ads are one of the most popular choices.
PPC stands for pay-per-click advertising. With this paid ad format, a platform will display your ads when a user searches specific keywords. You then pay a fee based on how many people click on your ad.
PPC advertising is most often used on search engines, such as Google, but you can also utilize this method on social media platforms. However, CPM advertising is more popular for social media. CPM stands for cost per thousand impressions, which means your ads will cost a certain amount per 1,000 impressions or views.
Business owners and leaders spend precious marketing dollars on these ads. Therefore, it's crucial to understand how to create effective paid ads so you don't waste your budget.
How Can Paid Ads Help Your Business?
Many businesses take advantage, rightly, of free marketing strategies, such as organic social media (posting content without paying to promote it). These methods are crucial to long-term business growth. But they take some time to reach your target audience, generate leads and convert sales. Using paid ads is a great way to complement your organic marketing strategies to find and retain leads and customers quickly.
Some of the benefits of creating successful paid ads include:
Reach your target audience in a cost-effective way
Generate faster results than organic marketing, though organic marketing tactics should still be included in your overall strategy
Target a specific group of people in a specific geographic location
Gain invaluable data about your target audience
Additionally, your paid advertising campaigns can help you gather more data about your audience. For example, you can learn about the types of content they engage with the most, demographic information and how paid ads compare to your organic marketing material.
On average, businesses will pay between $2 and $4 per click when using GoogleAds. Specifically, businesses pay only for ad clicks, or pay per click, meaning that they pay only for interested users who click on the ad and want to learn more. As a bonus, businesses receive free impressions of their ad, as the ad is displayed for free on search engine results pages. This brings businesses free brand recognition to their target audience.
In sum, businesses can benefit greatly from using paid ads–only if those ads are set up and targeted properly.
What Makes Paid Ads Successful?
There are many different factors that go into creating successful paid ads. Some of them include:
Branding and positioning
Messaging in your ad and ad destination
Calls-to-action
Professionalism and credibility
Competitive advantage
Overall, your paid ad should help your business stand out so that users from your target audience click on them. Your ad should communicate a simple message that invites your audience to take a next step of some kind. In addition, your ad should look professional and match the branding of your website and other marketing materials.
Let's take a look at how you can create an ad campaign that incorporates all of these factors and gets results for your company.
5 Steps To Creating Successful Paid Ads
Creating paid ads for your company may feel overwhelming. That's why we put together a simple process for you to follow. Keep in mind that while these steps are simple, they're not necessarily easy. Successful paid ads do not work with a set-it-and-forget-it approach. Let our five-step process guide you.
Step 1: Choose The Right Platform For Your Business.
With so many platform options—Google, LinkedIn, Facebook, Instagram, etc.—it can be difficult to choose where you should pay to have your ads displayed. However, you can ask yourself these questions to identify which platform is best for your business:
Is your ad meant to promote your business in general? Or are you trying to focus on one product or service?
Are you a B2B (business-to-business) or B2C (business-to-customer) company?
Are you able to include high-quality images or video in your ad?
How much can you invest in your paid advertising campaign?
Where is your target audience? Which platforms do they use the most? Which of your current platforms gets the most engagement?
Based on your answers to these questions, you can begin to narrow your platform options and choose one that is likely to get you better results.
For example, if you are trying to promote a specific product, a visual platform, such as Instagram or TikTok, is great for catching your audience's eye. However, you must be able to provide high-quality, unique images or videos to compete with other content.
B2B companies may benefit from using Facebook or LinkedIn, platforms that can help you connect with other businesses. These platforms are less visual. They can also be helpful in providing general business information and value for your audience. With almost two billion daily active users, Facebook can also be a great tool for B2C businesses.
If you have a limited budget, it is wise to stick with platforms with which you have some familiarity. A platform where you already see some engagement is a good starting point. However, if you have spending flexibility, you can experiment with different platforms to compare.
Finally, most businesses can get more leads from GoogleAds. GoogleAds is great for a variety of businesses. It's affordable for smaller marketing budgets and simple to set up once you understand the basics of the platform.
Not sure how to drive customer action with paid ads? Let OMG help!
Step 2: Identify Your Desired End-User Action.
It is crucial to know what actions you want your audience to take when they see your ad. If you're not clear on your desired end-user action, you put your ad at risk of being confusing to users, and therefore unsuccessful.
Some possible end-user actions include:
Signing up for an event
Using a coupon code for a purchase
Downloading a lead magnet
Viewing a specific page on your website
Subscribing to your email newsletter
Fortunately, many platforms make it easy to choose a specific goal for your ad. For example, Instagram allows you to choose from goals ranging from sending you a direct message to conversions. You can then add visuals, ad copy, links, etc. revolving around that goal.
Be as specific as possible when you are identifying your end-user action goals. You're more likely to be successful if you provide a specific action for your audience to complete. Begin by providing value, such as a free download or other incentive. Then, clarify what you want your ad viewers to do after viewing the ad and make it easy for them to complete the action.
If you want to drive more customers to your local business website, try to send them somewhere other than your home page. Make sure there is a next step that they should take to connect with your business, provide their contact information, or make a purchase.
Step 3: Create Your Ad Collateral (Or Marketing Material).
Your ad collateral is the ad itself (copy, visuals, etc.) and the ad destination, or where you will send your audience when they click on your ad. Ad collateral is the most important part of creating successful paid ads. However, there are a lot of small details that go into creating effective ad collateral.
Your ad collateral must be relevant to your business and your audience. If your ad and/or destination don't connect with your audience, visitors will likely not interact or convert. Therefore, your ad must provide value that your audience wants and needs.
When designing your ad, ensure that you have high-quality visuals and ad copy. Ad copy should contain relevant keywords. Be sure to avoid keyword stuffing, which can make your ad copy too salesy and thus turn off users. Ad copy should also be thoughtful and targeted toward your audience. Additionally, your ad and ad destination must be relevant to one another. For example, maybe your ad promotes your company's new product. If your ad destination is your website's Contact Us page and does not mention the new product, that's a problem.
In regards to your destination or landing pages, avoid the following:
Forceful copy that focuses more on your product or service than the wants or needs of your audience
Bad user experience caused by factors such as slow page speed, unresponsiveness, difficult navigation, etc.
Broken links
Lack of Terms and Conditions and Privacy Policy pages
Irrelevant content
Overall, your ad and ad destination must connect to your audience by providing value, a good user experience, and information about how your business can benefit them.
Step 4: Test Your Ad. Test Again…And Again.
Before you go live with your ads, make sure that several people test all the parts of your ad. Make sure that all links work in the ad and the destination, and that there are no spelling or grammatical errors. Check page loading speed and responsiveness on many different devices. Additionally, test your ad with different browsers and at different times of the day.
Once you're ready to go live, check everything mentioned above regularly throughout your campaign. There is nothing worse than publishing an ad or ad destination that doesn't work properly and makes your business look unprofessional.
You may also want to implement A/B testing to compare different ad collateral. A/B testing is the process of running two ad variations to see which performs better. You can change something as simple as an image or headline, or you can go as far as having two completely different landing pages.
Running A/B tests are a great way to gather data and determine what creates the most engagement among your audience.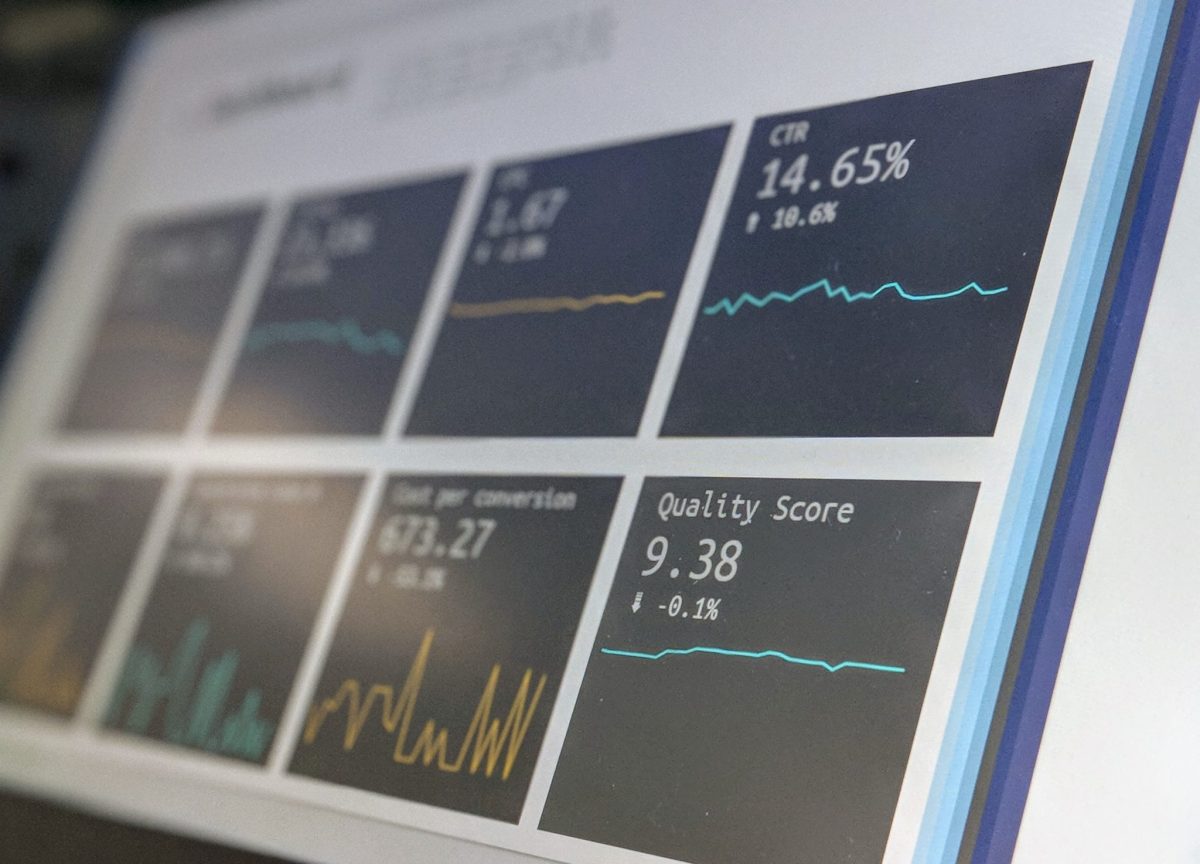 Step 5: Monitor Your Campaign And Make Changes As Needed.
We've said it before, and we'll say it again: A set-it-and-forget-it approach to paid ads will not bring you success. Rather, you must gather data with an analytics program that provides insight into how your audience is interacting with your ad.
If you're not getting the results you want, it's time to make changes. For example, if no one is signing up for your event, consider adding a video to your landing page to get your audience excited. Or if you're not getting many clicks on your ad, adjust your ad copy.
Local businesses can also benefit from geotargeting, which can get your ad seen by people in your area. Using local keywords and double checking your location settings is crucial for successful paid ads that require engagement from a local audience. You can also use extensions to add features, such as buttons that will let your audience call you or get directions to your business.
While tracking data and making changes is important, you also should keep a big-picture view of your results. Ultimately, are your end-users taking your desired actions? And are you converting leads? Even if you're getting a lot of clicks, lack of conversions is a sign that something isn't quite right.
You should constantly be evaluating the effectiveness of your landing pages, keyword usage, and how the rest of your marketing relates to your paid ads.
Bonus Step: Let OMG Create Successful Paid Ads For You.
Creating successful paid ads can take a lot of time and knowledge. At OMG, we understand that business owners and leaders may not have the time or skills for these detailed marketing strategies. That's why our local marketing team is here to help.
OMG's Google Partner status means we have a track record for helping businesses meet their paid advertising goals. We also provide real-time data that you can access whenever you need to.
If you need help creating successful paid ads, fill out the form below. OMG will work with you to discuss your business goals and create a paid ad campaign that gets you results.
Need help creating successful paid ads that bring your business results? Contact us below.
O'Rourke Media Group operates in six states with a full-service digital agency and 24 publications and hyperlocal websites. Our team of marketing experts specialize in providing customized digital marketing strategies and solutions for any size business and budget. We're also a hyper-local community news publisher with an engaged audience of print subscribers, digital subscribers, website page views, social media followers, and email newsletters.