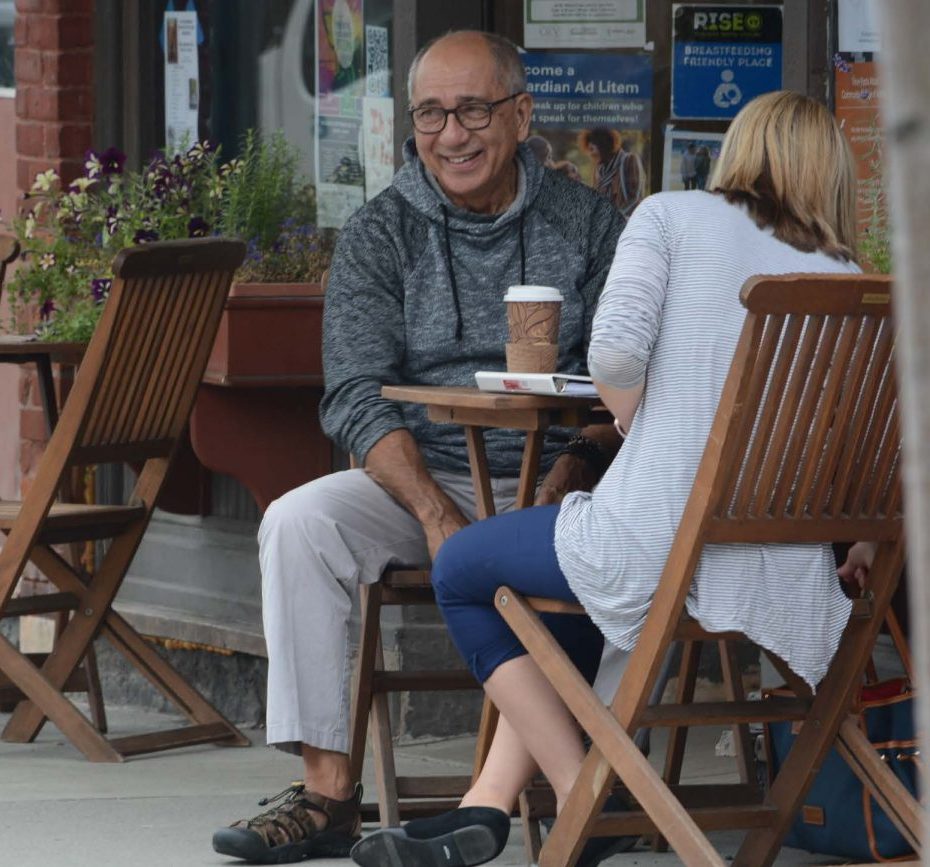 Market Overview
O'Rourke Media Group is the #1 provider of local news and information in the Vermont communities we serve. We provide a full suite of advertising solutions and digital marketing services to businesses and agencies through an experienced team of LOCAL Marketing Consultants.
Reaching just about 100% of each zip code in Franklin County with our daily and weekly print products.
Milton, Essex and Colchester are hyper-local, engaging digital community newspapers.
Engaging local readers with newly developed, mobile-optimized websites.
Offering cost-effective, locally-supported digital marketing, branding and design services.
Hosting LOCAL events that strengthen brand awareness for local businesses
Franklin County Market Snapshot
Chittenden County Market Snapshot
Digital Display Ad Sizes
Competitively-priced, run of site digital display advertising available on samessenger.com, colchestersun.com, essexreporter.com and miltonindependent.com
Print Advertising
The following sizes are available for all the Saint Albans Messenger and Messenger Max.
Combo Buy and Power Pack Savings Options available. Speak with your Marketing Consultant for details.
Preprint Insert Advertising
Cost-effectively target the market by inserting preprints into the Saint Albans Messenger or Messenger Max, our TMC product that penetrates 99.9% of Franklin County on a weekly basis. 
Contact a Marketing Consultant today!
Special Sections/ Themed Content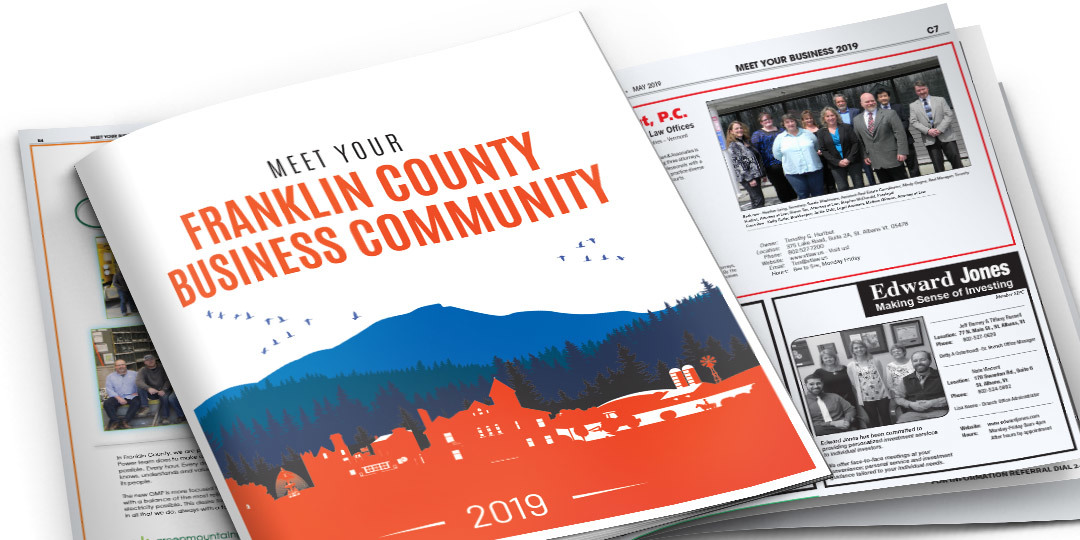 Meet Your Business
This award-winning special section is the place to go to learn more about businesses within our communities.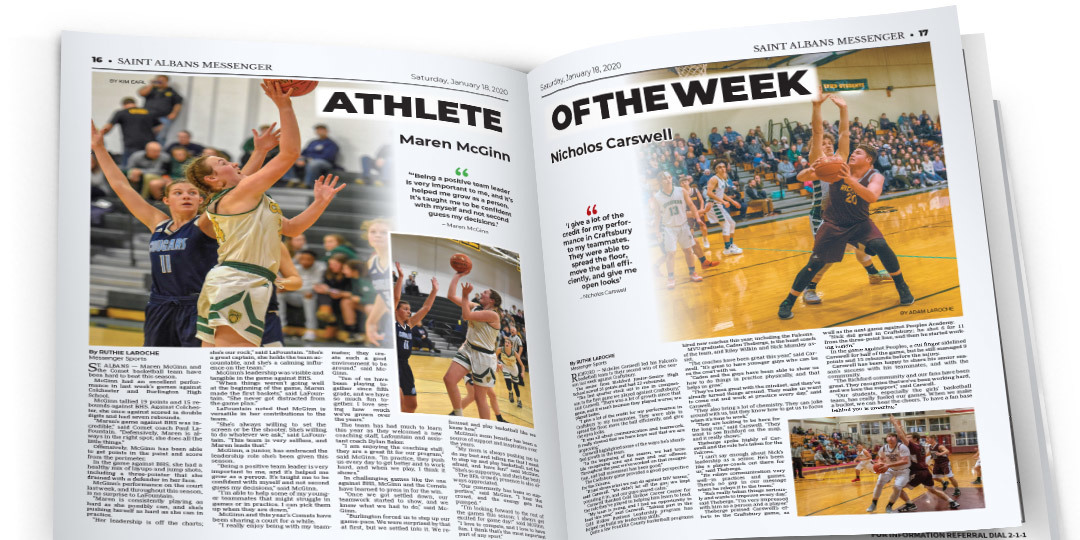 Athlete of the Week
Recognizing the achievements of student-athletes from local high schools, each week we select two Athletes of the Week to feature within our pages. This culminates with an award banquet in June.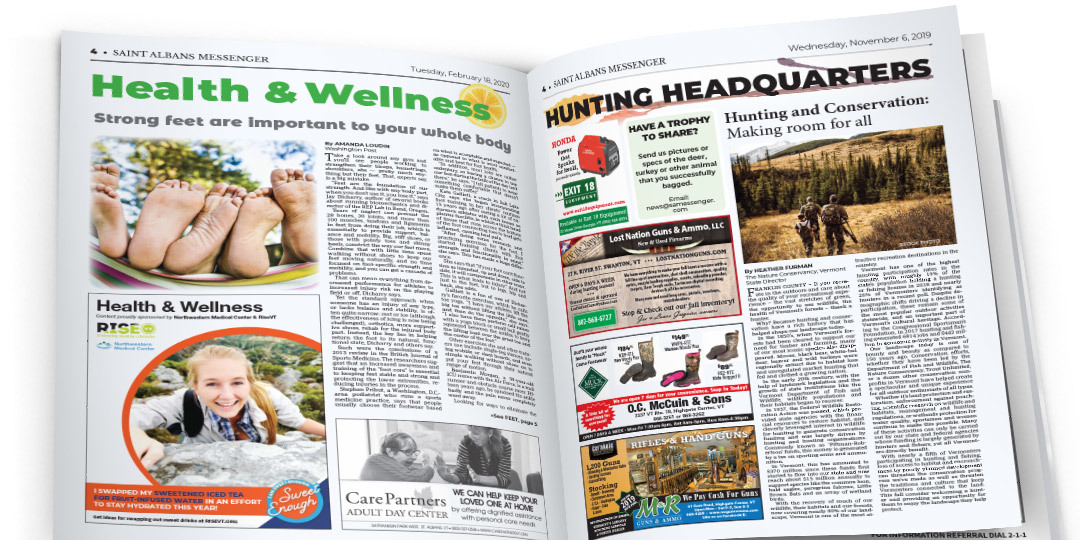 Lifestyle Pages
Our lifestyle pages are designed to have a broad appeal with a local twist. Offering great exposure, no matter what the subject matter of the week is.
Niche Advertising Opportunities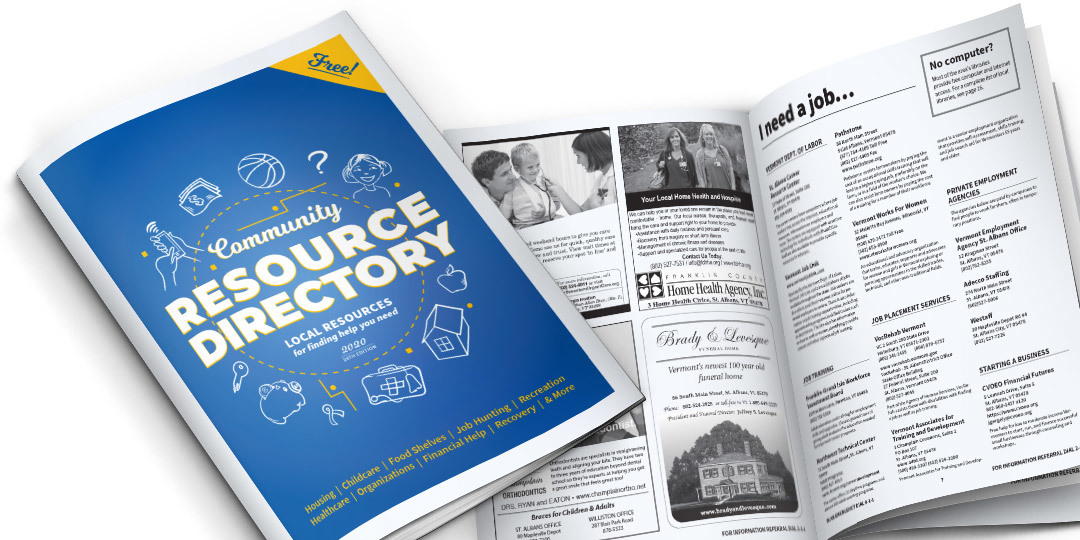 Franklin-Grand Isle Resource Directory
Annual booklet bound print and digital directory covering everything from health services, schools and education through programs and services for the elderly. This invaluable community resource is an informational all-in-one directory about services not found together in any other conventional listing.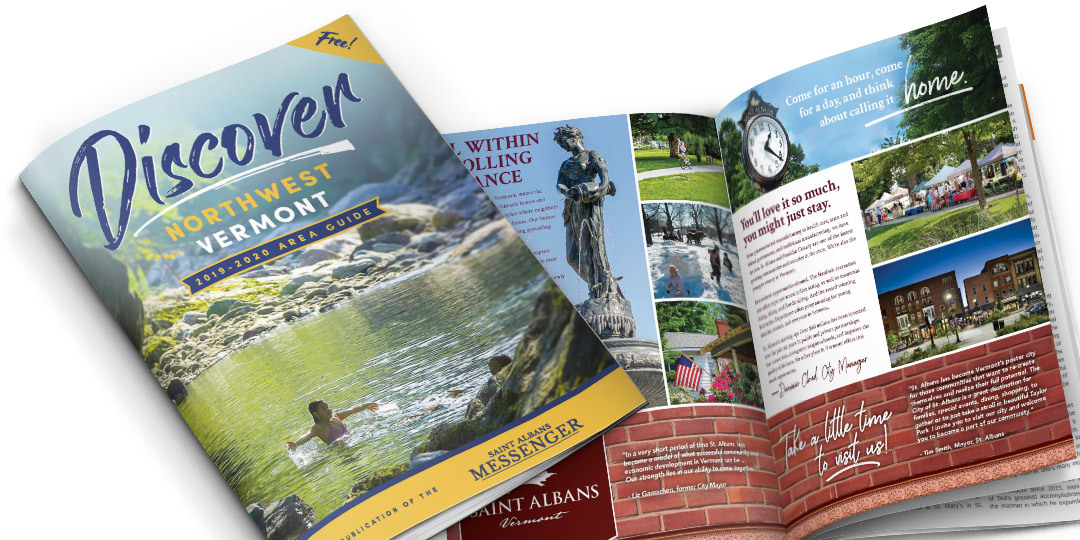 Discover Guide
14,000 full color guides are distributed across Vermont beyond, including digital distribution. This is a chance to promote your business in a big way.
Reserve ad space in paper or online
Events
O'Rourke Media Group hosts several events per year with a mission to ensure that our area is viewed as a vibrant community with much to offer residents and visitors alike. Our events often involve a charitable donation, our way of giving back to the community.
Sponsorships are available for the following events: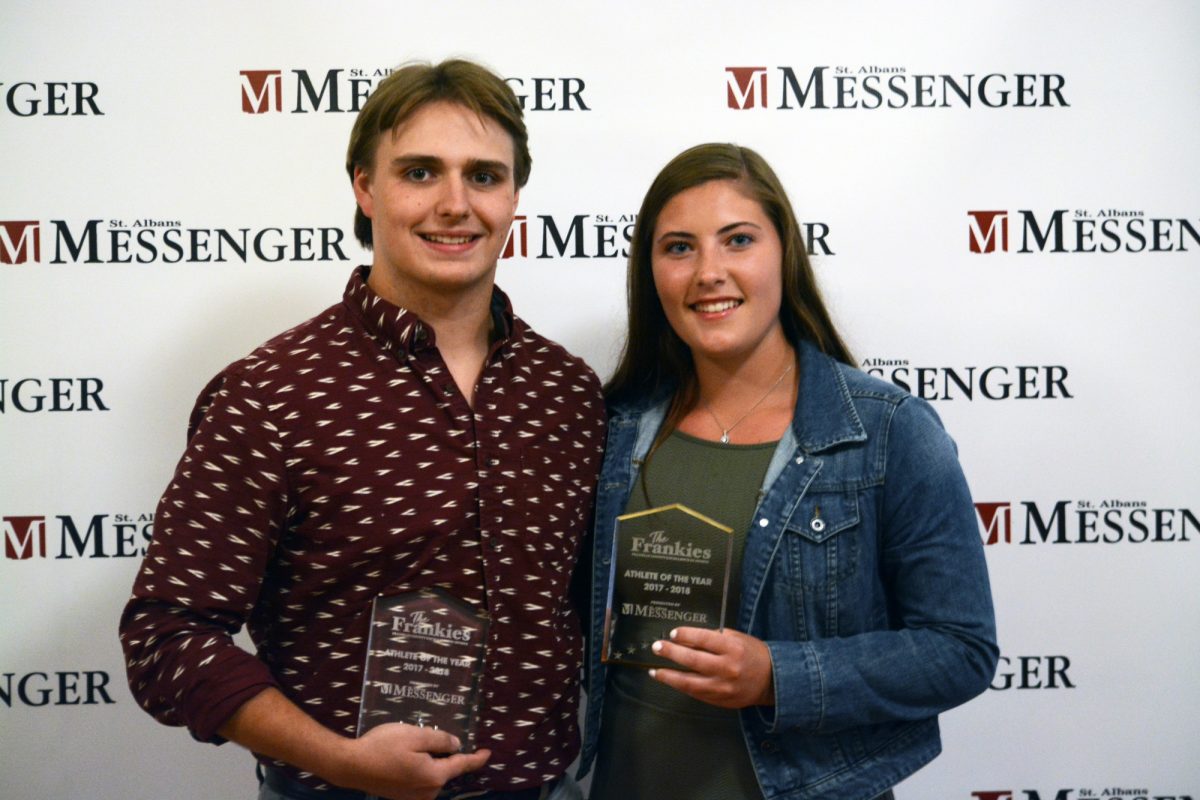 A banquet celebrating our local student-athletes. Those athletes featured each week within the pages of our papers are Invited to attend, along with their families. Four athletes of the season and two athletes of the year are presented with plaques for their achievements.
Taylor Park Fine Wine, Food & Beer Festival
In it's 13th year, the Taylor Park Fine Wine, Food & Beer Festival draws a crowd of 300 to taste a variety of fine wines, local culinary delights, and a selection of local craft brews.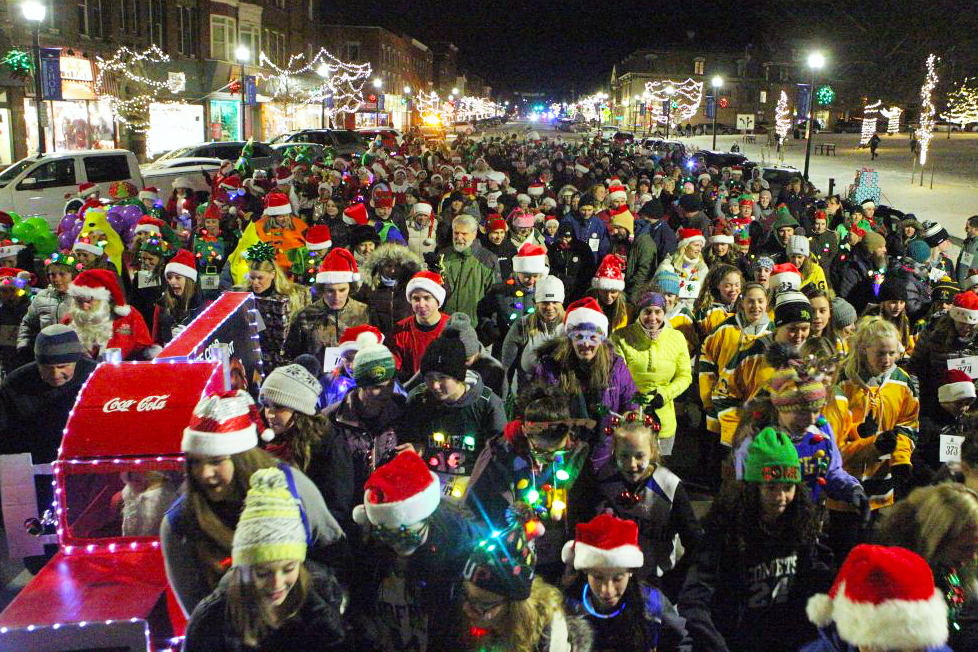 This community fun run draws over 600 participants that run through the streets with bells ringing. We hand out trophies for best costumes and have Santa and a DJ for a night of fun.