In today's fast-paced digital world, having a solid online presence is crucial for businesses to thrive. It means making sure your business is visible and accessible on the internet, so people can find you and learn about your products or services.
But building and keeping up with that online presence can be overwhelming, especially if you don't have a marketing team to help you. That's where a full-service digital agency like O'Rourke Media Group comes in. 
Think of us as a team of experts who specialize in helping businesses like yours succeed in the digital world. They understand the ins and outs of the online landscape and can guide you through the process step by step.
Full-Service Marketing
As a premier St. Albans Marketing Agency, we offer a comprehensive suite of digital marketing services to businesses in the St. Albans, Vermont area. Our expertise extends to companies of all sizes, ensuring that each client receives tailored solutions to meet their specific needs.
Website Design & Development

Search Engine Optimization (SEO)

Pay-Per-Click (PPC or Google AdWords)

Social Media Marketing

Content Marketing

Geo-fencing

TikTok

Email Marketing

Data and analytics setup

YouTube

Video Production

And Much More!
We combine all the services you need for marketing in one place, making it easier for small businesses to create a cohesive and effective marketing strategy.

Your Trusted Marketing Partner 
Our team of marketing professionals brings years of experience and expertise in various areas of marketing. From social media and content marketing to search engine optimization and online advertising, we have the knowledge to help your business thrive.
We understand that the world of digital marketing is constantly evolving, with new trends and strategies emerging all the time. That's why our team stays up-to-date with the latest developments, ensuring that we provide you with the most effective and efficient marketing solutions.
When you work with us, you can trust that we will tailor our services to meet your specific business goals. Whether you want to increase brand awareness, drive website traffic, or generate more leads, we will develop a customized marketing strategy that aligns with your objectives.
But that's not all! We are also deeply rooted in the local community as a trusted news publisher. With a vast and engaged audience across our print, online, and social media platforms, we keep the St. Albans community informed and connected.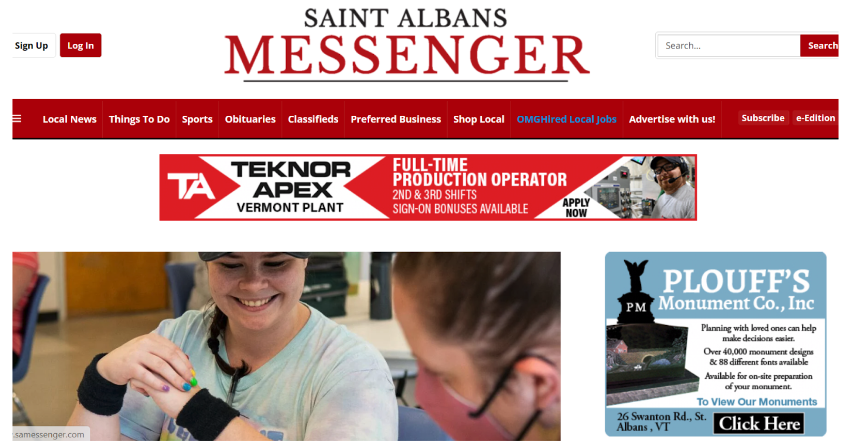 Our Local News Websites 
We proudly offer a diverse range of vibrant online newspapers serving Franklin and Chittenden County, Vermont communities. Our publications, including the St. Albans Messenger, Essex Reporter, Milton Independent, and Colchester Sun, are dedicated to keeping you informed and engaged with timely and relevant news updates.
Through our dynamic online platforms, we deliver daily news coverage that caters to the unique interests and needs of the Franklin and Chittenden Counties communities. From local events and government updates to sports, entertainment, and community stories, we strive to provide comprehensive coverage that keeps you connected.
Our commitment to journalistic integrity and community involvement sets us apart. We understand the importance of fostering a sense of unity and awareness within the region. By delivering accurate, compelling, and up-to-date news content, we aim to empower and engage the residents of the areas we serve.
Reporting, Analytics, And Optimizations 
As a Google Partner, we use our expertise and advanced technology to optimize your campaigns in real-time, ensuring maximum impact.
We're a data-driven digital marketing agency, and we take pride in providing our clients with detailed reports on their marketing campaigns. These reports include essential information such as website traffic, click-through rates, phone call volume, conversions, Google Analytics data, form fills, click-for-directions, and most importantly, return on investment.
With our agile in-house creative and content team, we can quickly launch and manage campaigns for you.
From strategy to execution, we offer comprehensive digital solutions tailored to your specific needs. Every business is unique, so we work closely with you to create a customized plan that aligns with your goals and objectives.
Local Readers, Targeted Digital, And Your Partner 
We have a winning formula for digital marketing success. Our approach combines the expertise of our full-service digital team with the trusted local news sources we own and operate, resulting in outstanding outcomes for our clients.
One of the major advantages of choosing us is our internal creative and content team. Unlike other agencies that outsource this crucial function, we handle everything in-house. This allows us to make swift optimizations and guarantee top-notch results.
Our precision targeting strategy ensures that your campaigns reach the right audience at the perfect moment, amplifying the impact of your marketing endeavors.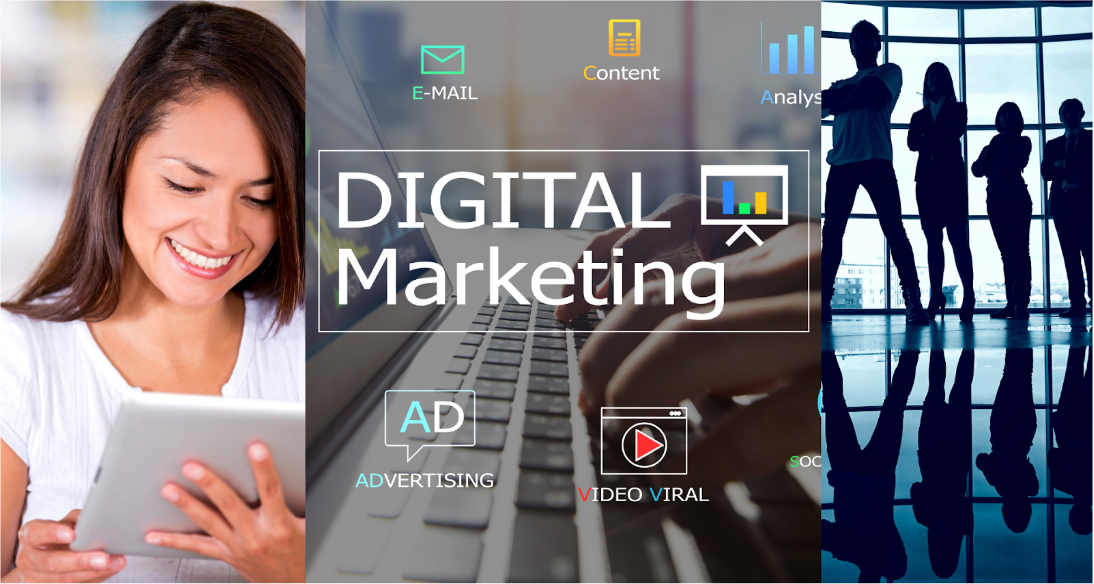 Partner With Us
Elevate your business's online presence with O'Rourke Media Group, the leading digital marketing agency in St. Albans. 
With our data-driven approach, advanced technology, and in-house creative team, we optimize campaigns for maximum impact. 
Partner with us to unlock your digital potential and achieve remarkable results. Set up a free consultation and business audit today!