Arizona Marketing Agency
In today's fast-paced digital world, businesses need to have a strong online presence to succeed. 
However, building and maintaining that presence can be a daunting task, especially for businesses that don't have a dedicated marketing team. 
This is where a full-service digital agency like O'Rourke Media Group can help.
Best Digital Marketing Agency In Arizona
We are a leading full-service digital agency based in Arizona that provides a wide range of digital marketing services to businesses of all sizes. 
We're also a hyper-local community news publisher with a massive reaching print, online, and social audience.
Operating two of the most trusted news sources in the Phoenix Metropolitan area: the City Sun Times and Queen Creek Sun Times. Our publications cater to the rapidly expanding Northeast Valley communities, including Scottsdale, North Phoenix, Carefree, Cave Creek, and surrounding areas.
Across all our platforms we utilize our internal creative and content teams to help maximize our client's results.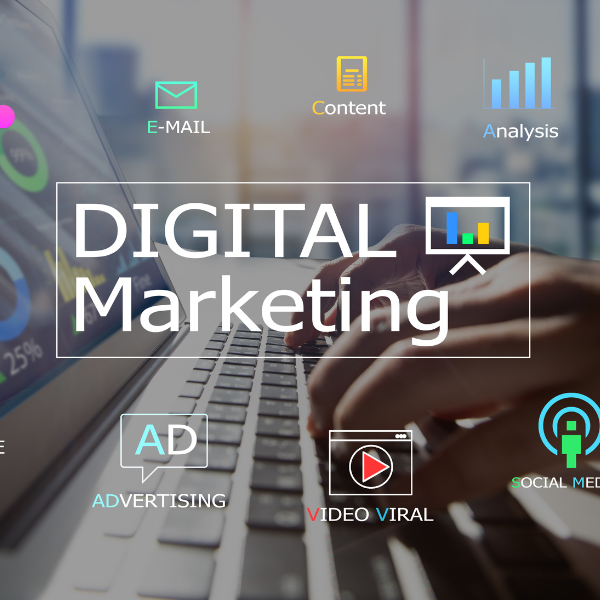 Digital Marketing Products & Services 
As a full-service digital agency, we offer a comprehensive suite of products and services.
Website Design & Development

Search Engine Optimization (SEO)

Pay-Per-Click (PPC or Google AdWords)

Social Media Marketing

Content Marketing

Geo-fencing

TikTok

Email Marketing

Data and analytics setup

YouTube

Video Production

And Much More! 
By offering these services under one roof, we can provide businesses with a cohesive and integrated marketing strategy that helps them achieve their goals.
One of the biggest advantages of working with a full-service digital agency is the expertise we bring to the table. 
Our team of marketing professionals has years of experience in their respective fields and stays up-to-date with the latest trends and best practices in digital marketing. 
This means that businesses can trust us to provide them with the most effective and efficient marketing solutions.
Reporting & Optimization
As a Google Partner, we leverage our expertise and cutting-edge technology to optimize campaigns in real time, ensuring maximum impact. 
As a data-driven digital marketing agency, we take great pride in our ability to provide our clients with detailed and insightful reports on their marketing campaigns. 
Our reports include valuable information such as web traffic, click-through rates, phone call volume, conversions, Google Analytics data, form fills, click-for-directions, and most importantly, return on investment.
Our in-house creative and content team operates with agility, allowing us to quickly launch and manage campaigns. 
From strategy to execution, we offer comprehensive digital solutions tailored to your specific needs.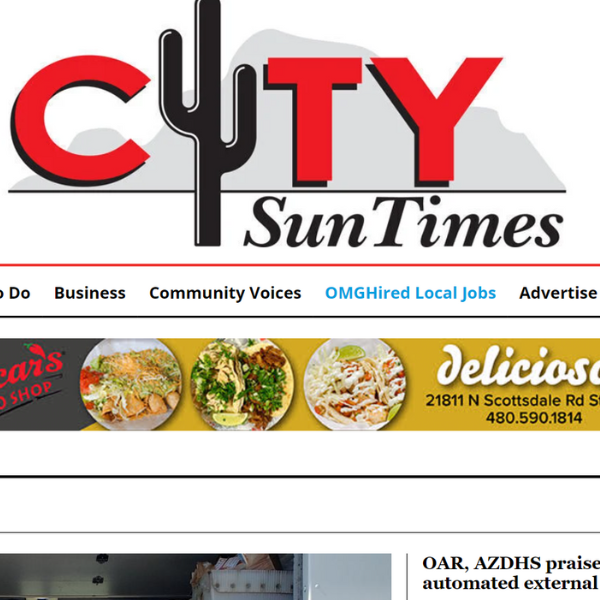 Local News Website and Print
At O'Rourke Media Group, we pride ourselves on being more than just a digital marketing agency. 
In addition to our extensive suite of online marketing services, we also own and operate several hyper-local and regional news sources both in print and online. 
These include the City Sun Times and the Queen Creek Sun Times, which have gained a loyal following in the communities they serve.
Serving Our Communities 
Our commitment to providing up-to-date and trustworthy news has earned us a strong reputation as a reliable source of information. 
We understand the importance of staying connected to the communities we serve, and our social media platforms provide us with an effective way to engage with our audience and keep them informed.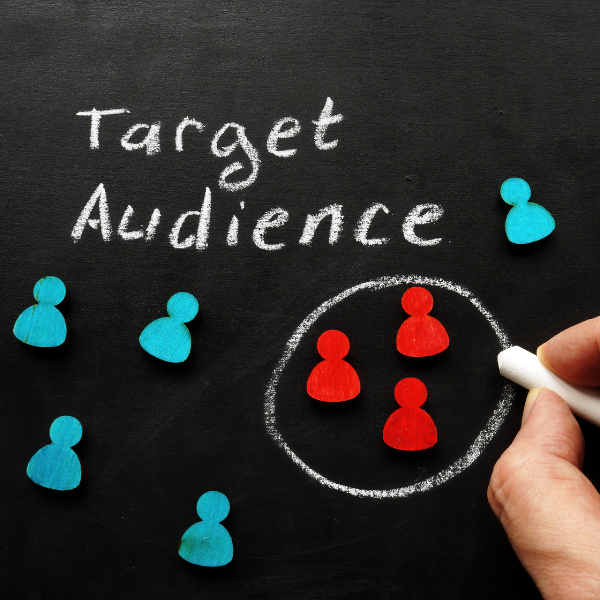 Synergizes 
We've developed a winning formula for digital marketing success. 
By combining the expertise of our full-service digital team with the trusted local news sources we own and operate, we're able to deliver maximum results for our clients.
One of the key advantages of working with us is our internal creative and content team, which works on both your digital and print promotions. 
Unlike many other marketing agencies that outsource this critical function to freelancers, we keep everything in-house, allowing us to make quick optimizations and ensure the highest quality results.
Our precision targeting approach ensures that your campaigns are reaching the right audience at the right time, maximizing the impact of your marketing efforts. 
And with our deep understanding of local communities in Arizona's Phoenix Metropolitan area, we're able to provide unique insights that other agencies simply can't match.
Our Personalized Approach
Another benefit of working with us is our personalized approach to marketing. 
We take the time to understand each of our client's unique needs and goals and create customized marketing strategies tailored to their specific business objectives. 
This ensures that businesses get the most out of their marketing efforts and see a measurable return on investment.
No matter what your digital marketing needs may be, we are here to assist you. Whether you're seeking a top-tier content marketing agency in Gilbert, Arizona, a social media expert in Phoenix, or a full-service marketing agency in Scottsdale, Arizona, we have the skills and expertise to help your business thrive in today's competitive online landscape.
Grow Your Business Today
If you're looking for a full-service digital agency to help grow your business, look no further than O'Rourke Media Group. 
With our wide range of services, expert team, and personalized approach, we can help you achieve your marketing goals and take your business to the next level.
Book a free consultation with us today to learn more about how they can help your business succeed.