Should my local business use TikTok ads? For many businesses, the answer is yes!
With over 1 billion users per month, TikTok is a place to connect with people all over the world with a variety of interests and passions. Local businesses can take advantage of connections with their local audience as well as grow their audience even further.
Many people believe that larger brands are the only ones who can truly build large social media followings. However, TikTok has unique features that make it possible for even the smallest businesses to go viral and grow their audiences quickly.
TikTok is a social media platform that people use to be a part of a community, learn about new topics, spread positivity, and more. If your business can do any of these things, there's likely a place for you on TikTok.
What Kinds Of Businesses Should Use TikTok Ads?
TikTok is a good marketing platform for many businesses. However, your business' chances of success are highly dependent on your ability to create content for a younger audience.
Ask yourself the following questions to see if your local business should use TikTok ads:
First, how old is your target audience?
Second, how large is your audience? And can you envision your business expanding to take advantage of a larger audience?
Next, are you creative, entertaining, and knowledgeable in your industry?
Finally, can your marketing budget allow for some trial and error with ads?
Almost 50% of TikTok users are under 30 years old, and about half of those users are under 20 years old. Essentially, the platform is dominated by Gen Z users. Therefore, businesses with a younger target audience typically have more success promoting themselves on TikTok.
You should also consider the size of your audience. TikTok allows businesses to connect with people all over the world. Local businesses should seek to target people in their area. However, if you find success with your local audience, consider planning for a way to monetize a larger audience.
If you choose to use TikTok in your marketing, you also need to have the ability to create entertaining content. A good-quality camera, creative video concepts, and knowledge of your industry and what resonates with your audience are crucial.
Finally, consider your marketing budget. TikTok has one of the most engaged audiences compared to other social media platforms. But it's also new. You might need to create several ads with different calls to action to see which ones generate the most conversions. This requires more time and money. If those aren't resources you can spare, TikTok ads might not be the best investment for your local business right now.
Why Should My Local Business Use TikTok Ads?
TikTok ads are beneficial for many different types of businesses. Let's look at a few of them below to determine if your local business should use TikTok ads.
TikTok Can Increase Engagement Rates
TikTok has higher engagement rates than other social media platforms, including Instagram. One possible reason for this could be TikTok's algorithm targeting audiences more effectively.
TikTok has a unique algorithm that customizes each user's experience based on the content they like. If you create content that your audience likes, the more likely you are to show up on their page and receive engagement.
TikTok Trends Can Help Grow Your Audience
Many businesses use TikTok to showcase a fun, casual side of their brand. It's an excellent creative outlet that businesses can leverage to connect with their audience at different levels. Mixing playful content with educational videos can teach your audience about your business while keeping the relationship relaxed and not overly-salesy.
One way to increase your chances of showing up on a user's For You Page (FYP) is to participate in current trends. Fun dances, popular audios, and other videos spreading positivity are great ways to bring out your business' creativity and connect with TikTok users.
The trends and casual feel of the TikTok platform also encourages businesses to be authentic in their advertising. An astounding 90% of consumers say that authenticity is important in their decisions on what brands to support. Showing what your business really stands for is a great way to connect more deeply with your audience.
TikTok's Geotagging Can Benefit Local Businesses
TikTok offers over 200 local regions that businesses can use to target their audiences in certain locations. These ad settings make it easier to find people in your area with needs and interests that relate to your business. Being able to target your local audience makes your marketing more powerful.
Geotagging can also help businesses that are trying to mix a local strategy while attracting a wider audience. For example, you can create content for a country-wide audience but use geotagging to direct certain content to your local audience. This could be useful for seasonal businesses, events, opening a physical location, and other local-specific content.
Businesses with more than one local audience can also use geotagging to create content that is tailored to a certain location. For example, a clothing boutique with multiple locations may have different products or services, events, or business information per location. Therefore, they could create a different ad group or separate campaigns for each location. Being able to provide your audiences with the most accurate and targeted information will increase your chances of converting customers.
How Do TikTok Ads Work?
Setting up TikTok ads is relatively simple. The first step is creating a TikTok business account, where you describe your business and set up billing. Your business account is where you create and monitor your TikTok ads and handle your marketing campaigns. You can complete actions such as:
Creating ad groups
Targeting your audience
Setting a goal for your campaign
Setting budgets
Selecting bidding strategies
After you set up your basics, you will get to choose between Simplified and Custom ads manager modes. The Simplified mode allows TikTok's algorithm to make intuitive choices for your ad settings. In contrast, the Custom mode gives you more control by allowing you to use advanced settings. These include A/B testing, interaction-based audience targeting, and ad combinations.
The ads manager mode can be changed at any time. You can use Simplified mode to get to know the platform. Then, you can change to Custom mode once you're more comfortable running your TikTok ads.
After you create your TikTok ads, they go through a review process for 24 hours. Your ad must meet the platform's Community Guidelines. In addition, make sure your ad functions effectively by double-checking for the following:
Spelling or grammar issues
Length of 60 seconds with audio
Excessive symbols or capitalization
Standard video size that isn't pixelated or blurry
Mobile-friendly landing page
Landing page content relevant to ad content
Copy relevant to target audience's region
Landing page contains safe files that don't download automatically
TikTok hasn't released a set breakdown of ad costs. However, you must have minimum budgets. The minimum budget for a campaign is $50 per day with a minimum of one day. The minimum budget for an ad group is $20 per day.
To make sure that you're getting the most from your marketing budget, you can do several things to increase your chances of TikTok ad success.
Elements Of An Effective TikTok Ad
If you've decided that your local business should use TikTok ads, use these tips to make sure your ad is successful.

Take Time To Learn About How TikTok Works.
When you start using a new platform, it's crucial that you take time to understand how it works. This step may be even more important with TikTok, since its users engage differently than on other social media platforms.
Worldwide, 59% of TikTok users say they feel a sense of community when using the app. This differentiates TikTok from other platforms in that the users are actively seeking out content that they connect to on a deeper level. Users look for content that is inspiring, motivating, educational, fun, and more.
Your business must be able to contribute this type of content to connect with your target audience. And keep in mind that the videos or content you create must be suited for TikTok specifically. The videos you post on your company's Facebook page or Youtube channel might not work well on this platform.

Know Your Target Audience.
You need to create content that resonates with your target audience. Know their pain points and create content that offers a solution, especially in an ad. Using different types of videos is a great way to not only test what content best resonates with your audience, but also shows different sides of your brand and products.
Conduct research to see what kinds of videos your target audience engages with the most. You can then create similar content and grow your audience. For example, if you find that your audience likes both casual content and content about your business, you could mix up your content by switching between fun TikTok trends and behind-the-scenes stories.
In addition to content, you'll need to know about your audience demographics to set your audience targeting correctly. Knowing your audience's age, location, gender orientation and other demographic datas is essential when creating a TikTok ad campaign.

Check Out Your Competition.
You can also get an idea of what types of content your audience likes by seeing what your competitors are doing. Look at which of their content and ads have the most engagement. Use that as inspiration for your own content.
You can also connect with people in your industry to find brands and people to partner with. U.S. influencers have an average engagement rate of almost 18% on TikTok. Working with influencers in your industry is an excellent way to reach new audience members.
Following your competitors' content can also help you stay on top of trends. Participating in trends can improve your chances of being discovered through users' FYPs. For example, trends such as Tell Me Without Telling Me, #LearnOnTikTok, and A Day In The Life are great ones for local businesses to use.

Set Goals That Align With Your Business Strategy.
Creating fun content can help you connect with your audience. But you need to set specific business goals to make your content as effective as possible. Examples of possible goals include:
Gain sales for a specific product or service
Grow your social following by a specific number
Gain signups to a local event
The majority of your content should be focused around a goal to tell whether your ads are effective and make tweaks as needed. And you're more likely to see conversions if your ad content is guided by one goal rather than jumping between too many topics.

Choose The Ad Type That Can Help You Reach Your Goals.
There are multiple ad types available on TikTok and each one has its own pros and cons. Available TikTok ad types include:
TopView
In-Feed
Branded Takeover
Branded Effects
Branded Hashtag Challenges
First, TopView Ads appear at the top of a user's feed when they open the TikTok app. TpoView Ads can be up to 60 seconds, but users can skip them. They can help to increase brand awareness and get your audience's attention.
Similarly, an In-Feed Ad appears in a user's feed and can be skipped. They are beneficial for measuring statistics such as clicks, impressions, click-through rates (CTRs), views, and more.
Another type that appears at the top of a user's feed is a Branded Takeover ad. These ads allow a brand to take over the app for a day and cannot be skipped by users. Keep in mind, however, they only last for approximately three to five seconds. Crucial statistics for these ads are impressions and CTR.
Besides video or image ads, TikTok also has Branded Effects and Branded Hashtag Challenges. When you run a Branded Effect ad, you can create effects such as stickers or filters that users use in their content. It is a great way to increase brand awareness as other users and creators develop content with your effect.
Finally, a Branded Hashtag Challenge encourages users to use your hashtag in a challenge to reach a goal or have a chance to win a prize. This is another great way to increase brand awareness by having other users create content that promotes your business.
To sum up, each of TikTok's five main ad types have pros and cons. Choose the ad type that matches your goals. If you're trying to increase brand awareness, a TopView Ad or In-Feed Ad can help you do that while gaining important information about your audience. Or a Branded Hashtag Challenge could help promote an event such as a product launch.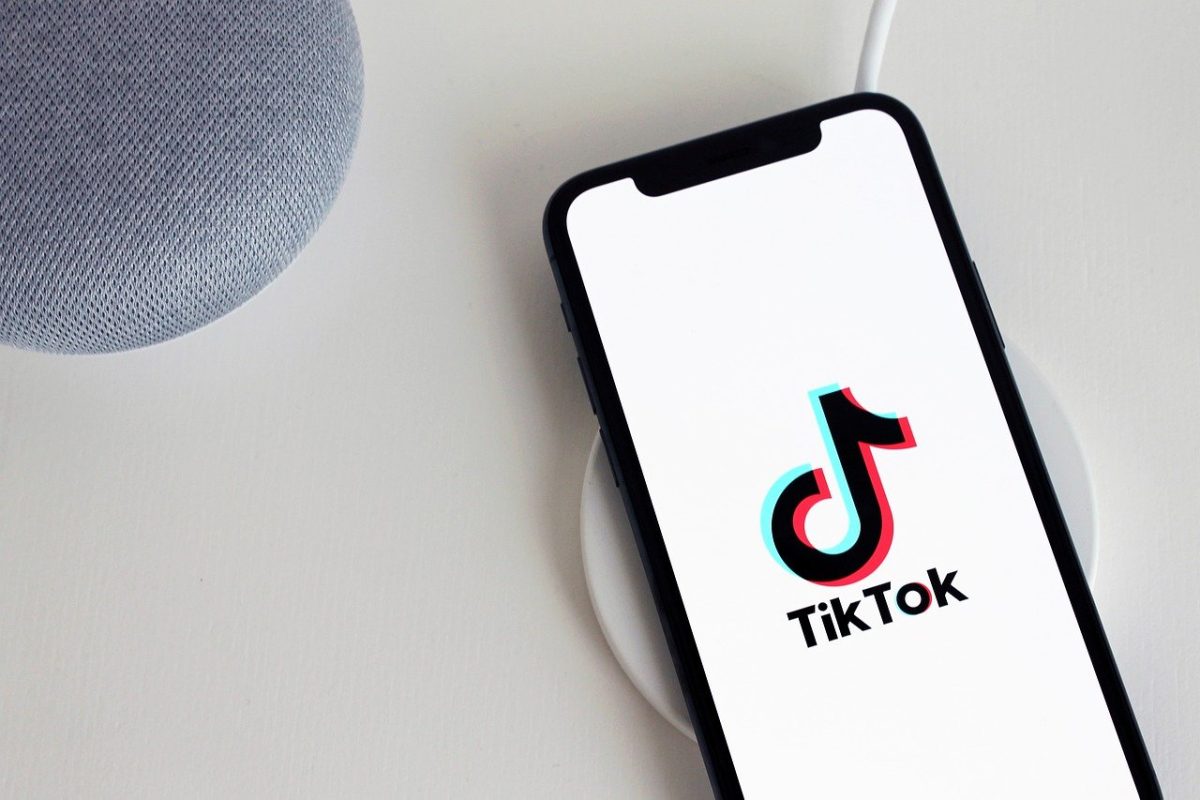 Get Help With Your Local Business TikTok Marketing
In short, if you're wondering, "Should my local business use TikTok ads?," the answer might just be "yes." However, creating a marketing campaign on a new platform may take experience that you don't have, or that you just don't have the time to do yourself.
At OMG, we recognize that business owners need to stay focused on keeping their business running. Our team can create, optimize, and manage your TikTok ads for you. Specifically, we'll develop an ad strategy that aligns with your business goals, create TikTok ads with audio and text overlay, monitor the campaign's performance and make tweaks as needed. All you have to do is watch the brand awareness, followers, and/or leads come your way.
Want to chat about how To learn more about how OMG can help you create an ROI-driven TikTok ad strategy for your local business?
Complete the form below and we'll set up a strategy session with you.
O'Rourke Media Group operates in six states with a full-service digital agency and 24 publications and hyperlocal websites. Our team of marketing experts specialize in providing customized digital marketing strategies and solutions for any size business and budget. We're also a hyper-local community news publisher with an engaged audience of print subscribers, digital subscribers, website page views, social media followers, and email newsletters.