Hello, and welcome to the third edition of "Newsletter from the Newsroom," a monthly newsletter highlighting the work of O'Rourke Media Group's editorial teams. 
Here's what editors were proud of in May. Happy reading! 
—Bridget Higdon, Vermont managing editor 
In Vermont, I'm proud to say the Messenger had its strongest digital month ever in May. Photo galleries of sports, the farmers market, a Queen tribute concert and reader-submitted prom photos contributed greatly to that success. 
Other stories worth reading: 
1) Alek Fleury looked at how a "near-net" Colchester neighborhood  banded together to get a line extension. These areas of poor service are not addressed by the Vermont Community Broadband Board or Communication Union Districts, leaving it up to local organizers to obtain funding and fix their broadband issues. 
2) This fall, a 93-mile rail trail will be completed in Vermont. More than a quarter of the trail will pass through Franklin County, so I asked local stakeholders what it could mean for tourism, recreation and economic development. 
—Bridget Higdon, editor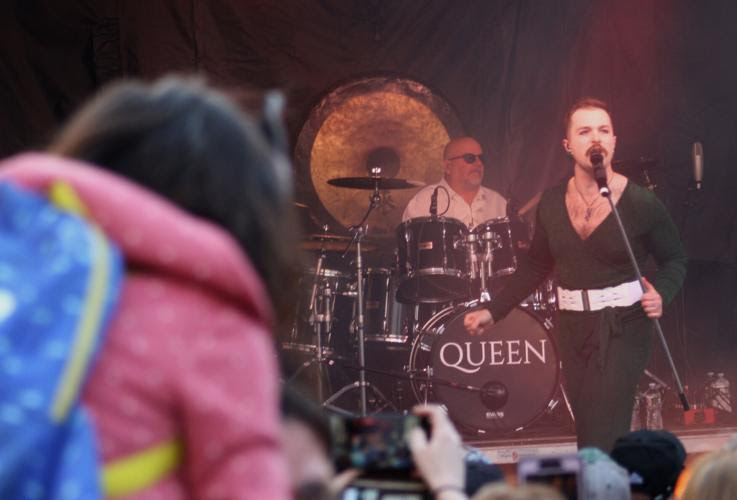 A little girl watches the Queen show on Kingman Street in St. Albans.
Photo credit: Josh Ellerbrock
When Cannon Falls Beacon reporter Alec Hamilton heard that a Randolph High School teacher was retiring after 40 years heading the FFA program at the school, he thought to reach out via Facebook and ask for people who had Terry for a teacher. Alec was inundated with responses. He heard from students from the 1960s and 1970s. He heard from their kids, and he heard from grandchildren of Terry's original students. They told of how they entered school as a shy student and became leaders with Terry's guidance. The result was a 2,000-word story about the man who is an institution in Minnesota FFA circles. Online it generated more than 2,100 page views, a high count for the Cannon Falls website.
Hudson Star-Observer freelance reporter Tom Lindfors learned that at the county coroner's office there were the remains of a number of people whose bodies were unclaimed after they died. The coroner knew who they were, but no one had stepped forward to claim the remains and provide a burial for them. The story covered why this happened and how the medical examiner was working to get the county to provide a burial for these people.
—Jim Johnson, editor
During the month of May, the Ripon Commonwealth Press ran Getting to Know features (Q&As) on long-time teachers who were retiring in the Ripon Area School District.
The Getting to Knows, which ran in three-consecutive issues, did very well on Facebook as they reached 16,115 people and garnered a combined 2,484 engagements; 687 links, comments and shares; and 1,797 page clicks.
They also didn't take much effort to put together as we just emailed the questions to the teachers and let them think and write out answers. Here is the links to the three that we ran (we're also featuring a retiring custodian in the June 9 paper):
—Jonathan Bailey, editor
SHEBOYGAN
The local brewery, 3 Sheeps Brewing, celebrated its 10 year anniversary in May. For the celebration our reporter, Chad Held, was able to get some behind-the-scenes access and wrote about the brewery's history a bit. He was able to put together a really nice story and some great photo galleries that combined to create one of our most dynamic multimedia stories for the Sun in a while. You can find the story on the Sheboygan Sun's website HERE.
MADISON
In Stoughton, we saw the return of Syttende Mai, a Norwegian heritage festival, for the first time in-person in two years due to the pandemic. Stoughton certainly showed out for its most popular event all year, and we really did the same for the Stoughton Courier Hub. Every year, the Hub does a special edition previewing Syttende Mai (find the e-edition HERE) full of stories about the event royalty, highlighting several events and providing all of your "If You Go" information. But what may have been even more impressive was our next edition (e-edition HERE) of the Hub recapping Syttende Mai in photos with the help of our freelance photographer. It was one of my favorite editions of the Hub that we've done, and it will definitely be one Stoughton residents will hold on to for a while. See below for PDFs of our center spread that week.
—Tara Jones, editor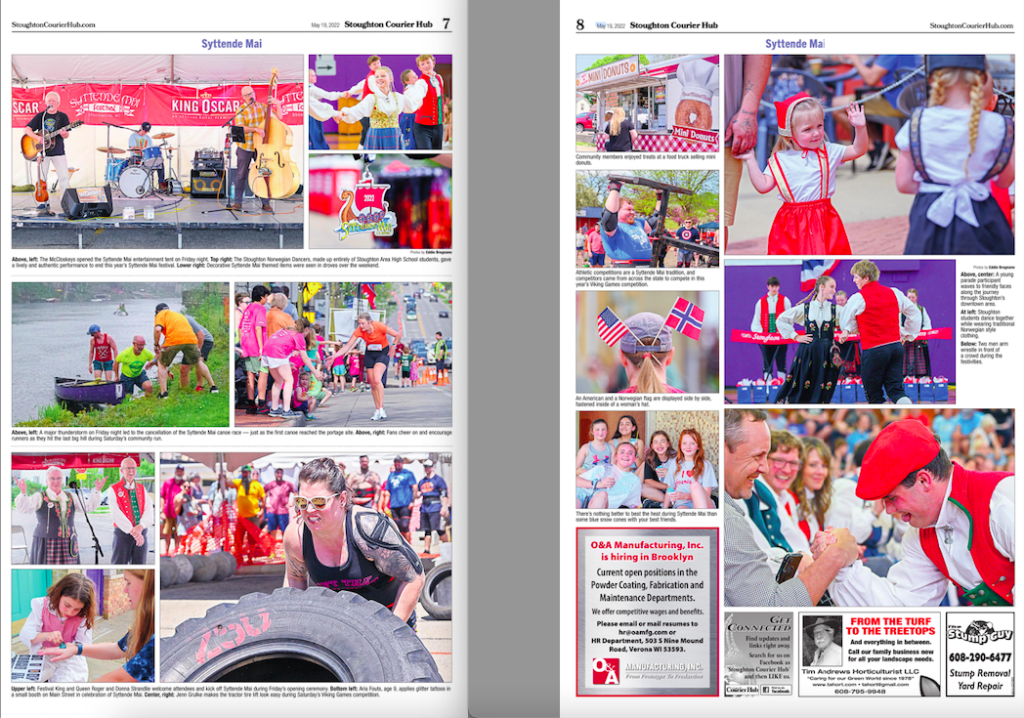 Print gallery in the Oregon Observer
At the Las Vegas Optic, have done an outstanding job on our front page designs since switching to a weekly publication midway through May. It has allowed us a little more creative freedom and we have taken full advantage, coming up with some of the best designs since I have been here thanks to our graphic designer, Maria Sanchez. Two of my favorite designs are attached down below. It has a little more of a magazine front page feel that really stands out on racks and when they get delivered to subscribers' homes.
Our other impressive accomplishment comes from sports editor Gabe Myers, who has come up with several creative ways to bridge the gap in local sports over the summer and still fill the section with engaging articles for readers. One of the best ways has been a "where are they now?" series with athletes who graduated in recent years and have gone on to play collegiately somewhere in the country. The community has responded well to these and they have been turning out to be great. The sports section has been consistently strong in a time of year when historically it has been tough to fill those pages. Here are the links to the first two entries in this series.
—Phil Scherer, editor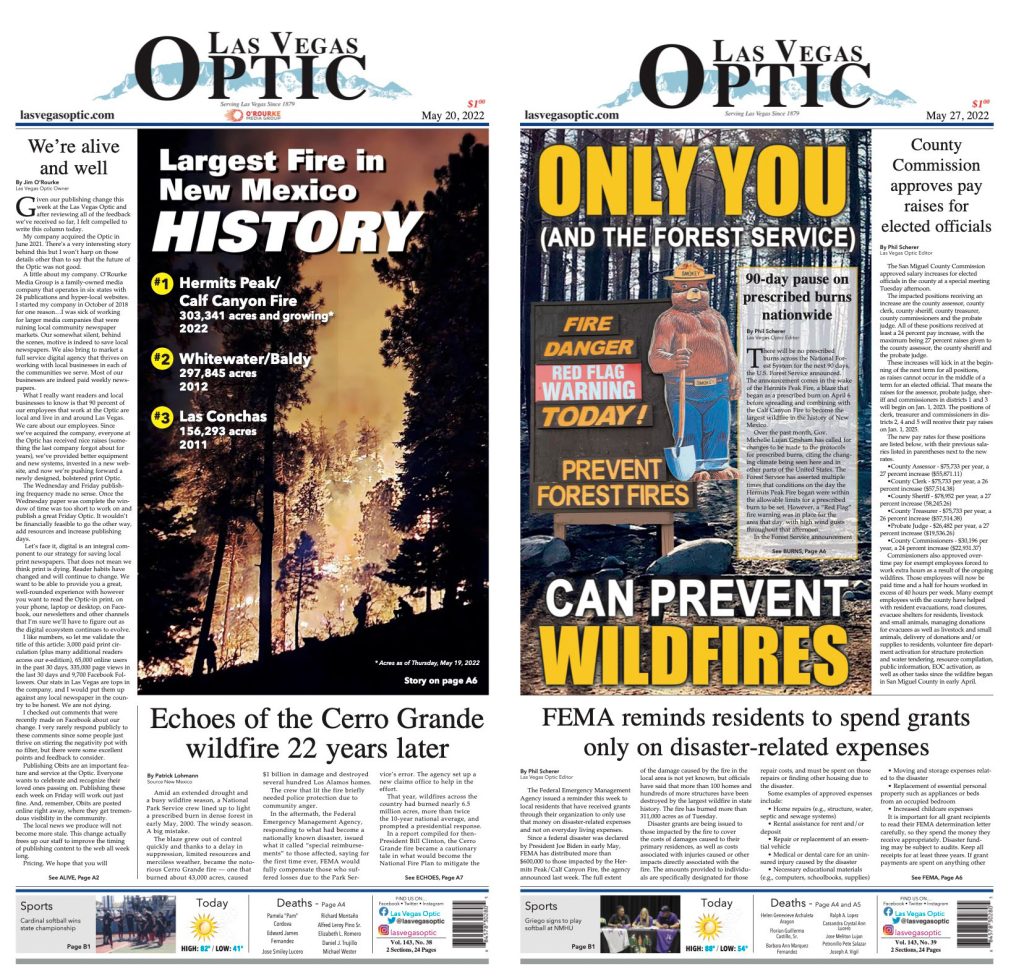 At QueenCreekSunTimes.com, I have a great freelancer who wrote this wonderful feature about a former MLB player who retired and opened a baseball academy in Queen Creek. The story gained a lot of traction in May.
Then mid-May I was taking over CITYSunTimes production and decided to write a personal introduction to my Father's Day roundup list about my own father as our cover story for June, but produced in May.
—Kelly Mixer, editor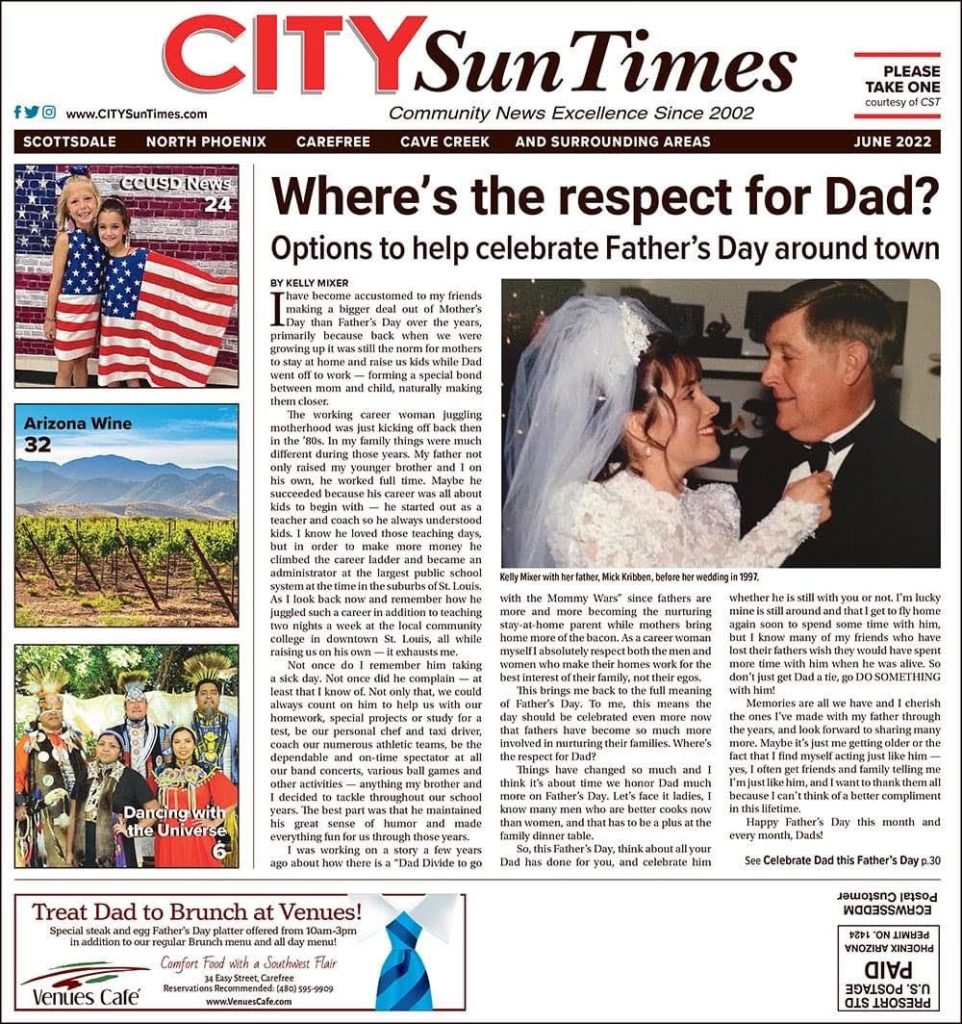 It isn't often that our little community of Kiel (pop. 3,610) makes statewide news—let alone national and even international news—but such was the case over the last month.
What was taking place in Kiel was picked up by the New York Post, a TV station in St. Louis, a letter to the editor in the Wall Street Journal, and no doubt a few hundred other media outlets around the world.
In a nutshell, a Kiel Middle School girl wished to be referred to by the pronoun "they" or "them." Three Middle School boys were violating her request, and the mother of "they" complained. The School District was then obligated to conduct a Title IX investigation. The mother of one of the boys being investigated took her story to a Green Bay TV station, and it was chaos after that. That included at least one death threat against a Kiel school staff member with a man in Oceanside, California being arrested. It also included a series of about seven bomb threats against schools and other public buildings. This domestic terrorist(s) has yet to be caught.
Things were changing by the hour for a couple weeks and, of course, we were posting non-stop to our website and Facebook page with the great help of our new reporter, Rachael Siehs. As you can see by this post, our reach, engagement, likes and shares numbers were off the charts and continue to be so. They have increased over 300 percent in some cases. Wish it didn't have to be because of a crap show like this has been, but it's good to know people have looked to our website and social media as the source for breaking news.
—Mark Sherry, editor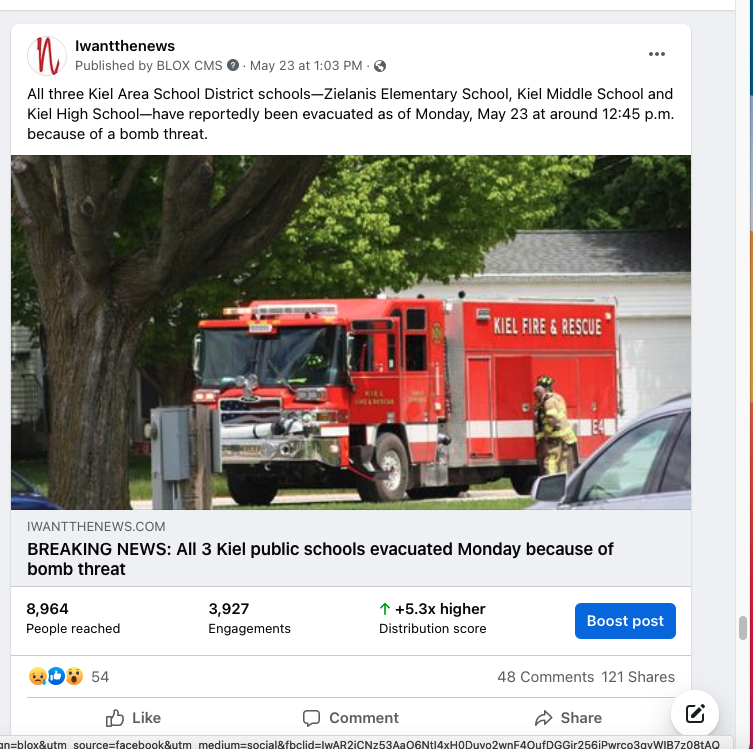 Thanks for reading! We'll see you in the beginning of July.